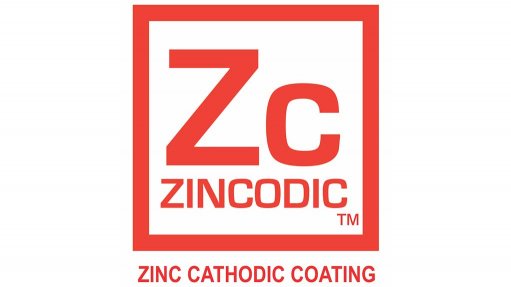 Zincodic creates locally manufactured, environment-friendly corrosion protection products of the highest quality.
As a highly innovative company, Zincodic produces specialised corrosion and chemical resistant coatings that are non- isocyanate, non-flammable and do not contain any volatile organic compounds (VOCs), hazardous air pollutants (HAPs) or bisphenol A.
Zincodic products include:
Surface Preparation
Zincodic CSN - removal of chlorides, sulphates and nitrates
Zincodic BC - prevents flash rush for 72 hours
Zincodic WD 100 - degreaser
Zincodic Etch - HDG passivation remover
Zincodic 80 – a one component moisture cure product, can be applied up to 200 µm without sagging or mud cracking; supports pH range of 5.5 to 12.5; little or no ultra-violet effect; withstands temperatures of -40°C to 250°C; high flexibility allows expansion and bending without delaminating or cracking; 2000 hours B117 SGS London.
Zincodic Extreme 80 – Zincodic's flagship 2k cathodic protective coating, up to 85% zinc in the dry film layer; world's first non-isocyanate and non-flammable coating; no VOCs and no HAPs; ISO 12944 C5 H and IM3 4000 hours saltwater immersion; up to 24 mPa adhesion pull off tests. Zincodic Extreme 80 is a one coat system that can be applied at 200 µm wet film thickness, without sagging or
mud cracking, can be applied up to a DFT of 350 µm to give exceptional protection against the harshest environments; pH range 4 to 13. Life expectancy the same as HDG with outstanding performance in wet conditions and exceptional impact, abrasion, flexibility and chemical resistance.
Zincodic 105-CRXL – is a high build solvent-free epoxy coating designed for the long-term protection of steel and concrete structures against corrosion and chemical attack. It is ideal for chemical storage tanks or bunded areas. Typical chemical resistance includes, Sulphuric, Phosphoric, and Hydrochloric acids, including Brine, Crude Oil, Diesel, and de-ionised water, at elevated temperatures.
For other technical information or products visit our website www.zincodic.co.za
or contact us via email: charles@zincodic.co.za, or on 083 228 7665