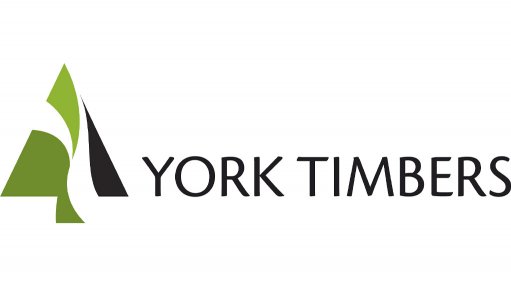 Proudly South African JSE-listed integrated forestry company York Timbers, which holds almost 80% of the softwood plywood
market in South Africa, has invested R400-million over the past four years in the plywood plant. This has enabled York to compete in the local and international market with a high-quality product.
Plywood is manufactured from thin layers of veneer that are glued together. The veneer layers are placed perpendicular to one another which creates a solid cross-grain engineered product that has high stability, strong tensility and panel shear resistance.
The company aims to eventually manufacture cross-laminated timber, which is similar to plywood, but with thicker components.
Shutterply is a versatile product, with extensive applications in the construction industry, where it is predominantly used in the shuttering or forming of wet concrete until the concrete sets. It is also used for horizontal and vertical formwork for slabs, plinths and foundations.
It is ideal for staircase formwork, packaging and coach building. Shutterply is a reusable material with a natural timber feel and, if stored, treated and cleaned correctly, the panels' lifespan can be significantly increased.
Higher value plywood is also being produced, as seen in furniture, modular homes, decorative panels and doors. Other uses comprise box crates, signage, advertising, shop fitting, I-joist and some H-beams, owing to the strength of plywood.
York Timbers is working hard to educate the public about the applications that are best suited to the use of plywood, as well as the competitive advantage of using it in certain applications.
"It is a lightweight, versatile material that comes in various thicknesses, making the panel sizes easy to transport, while the square material is easy to cut and join," says York Timbers sales manager Rudi Röhrs.
Shutterply is split resistant with very little warp and twist and, owing to the high-quality resin that is used to glue the veneer layers together, the product performs better than other timber boards in damp and wet conditions.
"Because plywood consists of a thin layer of wood veneer followed by a thin layer of glue, moisture cannot penetrate further than the glue line, should the plywood come into contact with water.
"While not waterproof, it is much more water resistant than other wood-engineered products, such as medium-density fibreboard, which will swell when it absorbs water. Plywood can dispel moisture, returning to its original thickness and ensuring its structural stability," he adds.
Certified Environment Friendly
All products produced from wood store biogenic carbon. Thus, wood-based materials, such as Shutterply, can be used to capture carbon from the atmosphere in most parts of any building. Using plywood as building material is a sustainable way of building and has a positive impact on the ongoing battle against climate change.
"One stack of plywood measuring 2.95 m3 can store 3.04 t of CO2, making Shutterply the ideal product for environment-conscious contractors and builders looking for sustainable interior and exterior wall cladding," Röhrs notes.
The product adheres to strict quality checks and certifications, so end-users can rest assured that they are buying high-quality products that meet local and international certifications. This ensures that the product can be safely used for several structural applications.
He says the company is well placed to discuss any aspect of the product with contractors or engineers, and points to the many standards certifications to promote the products' use in various applications.
York's lumber and plywood products meet the requirements of the South African National Standards (SANS), with the South African Technical Auditing Service (SATAS) conducting monthly product inspections to ensure compliance to the international standards.
"Many imported plywood products are CE4 certified, which means the product complies with in-house standards, but does not mean it is SANS 929-certified and should not, therefore, be used for construction purposes.
"York's CE2+ certification means that Shutterply complies with internationally and locally-recognised requirements," explains York Timber quality assurance manager Jaco Potgieter.
Shutterply, which is manufactured in Sabie, in Mpumalanga, is exported to Europe, the UK and the US. European countries and Asia require a CE specification, while the US requires the Timber Products Inspection (TPI) certification and PS 109 specification to comply with certain strength requirements. Plywood products produced for export can only be sold in the US if they are TPI certified.
"It is thus vitally important that contractors ensure that plywood bought for structural specifications complies with CE2+ specifications to guarantee that the product is fit for purpose," explains Potgieter.
"It is important that an educated decision is made to ensure that the product is used correctly," he adds.
York's plywood products and quality systems are audited annually to maintain this certification. Product inspections are also conducted on a monthly basis by SATAS to ensure compliance to the international standards, while quality tests are conducted on-site and verified by independent, external authorities.
York Timbers is also certified with the Forest Stewardship Council (FSC), which means that its timber is grown on a sustainable basis and complies with the ten FSC principles, one of which includes compliance with all applicable laws, regulations and nationally-ratified international treaties, conventions and agreements.
York Timbers is also certified with the Forest Stewardship Council (FSC), which means that its timber is grown on a sustainable basis and complies with the ten FSC principles
Grading Process
During the veneer production process, York Timbers uses an electronic visual grading machine rather than grading the wood by eye, eliminating human errors. Electronic grading can be specified to international requirements, thus complying with South African and international standards.
The company also invested in spray technology that applies glue to the top and bottom of the veneer.
"The spray technology makes it easier to control and evenly distribute the glue. From there, it is pressed together in the high-pressure and -temperature press, which transfers heat to the centre of the panels to cure the glue. The edges are then trimmed from where panels are graded and any defects are filled with synthetic filler," explains Potgieter.
The panels are then subjected to another quality-control measure to check for blistering, where a sonar device emits pulses to determine if the bond strength of the glue is up to standard and conforms to local and international requirements.
York Timbers also consistently subjects its products to tolerance tests for strength locally at the University of Pretoria as well as internationally in the US. "As an open and transparent producer, we are always open to sharing the results of these tests with our customers," he says.
Formaldehyde Content
Formaldehyde is a naturally occurring organic airborne chemical that can be synthesised for certain industrial uses such as adhesives used for wood products.
Because elevated levels of formaldehyde may lead to health concerns, regulations exist to limit exposure. These include limits on formaldehyde emissions from some types of wood products. All trees and wood products emit small amounts of formaldehyde; therefore wood cut from any tree will also contain small amounts of this colourless gas.
The European Standard BS EN 120 is used to determine the formaldehyde content in wood-based panels or its release from wood-based panels.
Plywood produced by York Timbers falls within category E1 of BS EN 120, which is the category for products with the lowest formaldehyde release. York Timbers' plywood can, thus, confidently be used in the manufacture of indoor furniture and other indoor applications, as formaldehyde emissions will be well below the legislated exposure limits in South Africa, Europe and the US.
The company is also certified by the California Air Resource Board, which ensures conformity of the low formaldehyde content in its plywood products.
Unique Properties of Wood
Röhrs points out that wood is unique and highly beneficial for the production of wood-based products and components for construction purposes. "Some of the properties would be almost impossible to replicate in any other building materials," he notes.
Some unique properties include acoustic properties, making it ideal for sound absorption and echo prevention; electrical properties, making it an exceptional insulator, compared with steel; and mechanical properties, where wood and laminated wood are used in wide-gap construction, owing to it sustaining its own weight over long distances.
Wood's unique colour and grain appearance make it an aesthetic building material, as well as a building material of choice where steel construction might prove problematic – owing to rust – owing to its reduced oxidation properties.
It is also highly workable and can easily be repaired, with many different types of wood that can be used for specific applications and specific customer needs, he concludes.
+27 (0)11 724 4200
+27 (0)21 905 0840
+27 (0)82 888 6524
+27 (0)13 764 9200