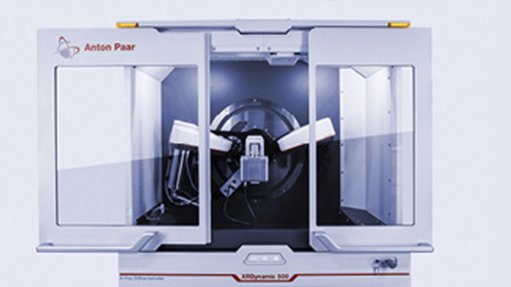 Behind the instrument is innovative fusion. On the one hand, our experience and market leadership in small-angle X-ray scattering (SAXS) and non-ambient X-ray diffraction, acquired over more than half a century and based on the premium quality and superior performance of our instrument portfolio – trusted by the global X-ray analytics community. On the other, a fresh, bold new design vision, to bring you a diffractometer that breaks new ground in XRD.
Powder X-ray diffraction is an essential characterisation technique for an almost infinitely wide spectrum of materials and applications. X-ray diffraction data reveal valuable information about the phase composition, crystal structure, and microstructure of samples. In addition to diffraction, X-ray scattering experiments can provide information about properties such as the nanostructure or the short-range order present in materials:
Minerals
Pharmaceuticals
Chemicals
Metals and alloys
Building materials
Nanomaterials
Batteries
Food samples
Colloids and biological samples
With mining and ore in pre- and post-work up or with solid waste and landfill samples, no matter what step of the process that you are in from exploration to quality control, XRD 500 will assist you.
Exploration: Optimise the mining process and effectively plan downstream processing requirements by identifying high-value deposits and the mineral forms present.
Exploration: Discover possible recovery losses ahead of time, to optimise the extraction process, by identifying non-extractable ore forms.
QC and grade control: Increase efficiency and stabilise plant conditions by selecting the optimal grade.
Ore processing: Optimise the operational efficiency of the mining process and the beneficiation process of the ore by rapidly analysing the qualitative and quantitative mineral composition of the mined material.
Ore processing: Reduce the costs and environmental impact of ore processing by identifying the iron oxidation state via phase analysis of the mineral ore.
Quality control: Continuously monitor the processed ore quality in order to quickly respond to changes.
Tailings analysis: Reduce wastage and potential environmental damage by identifying compounds of value that can be recovered from tailings.
Benjamin Marrian - X-ray Systems Product Manager
Tel: +27661382759