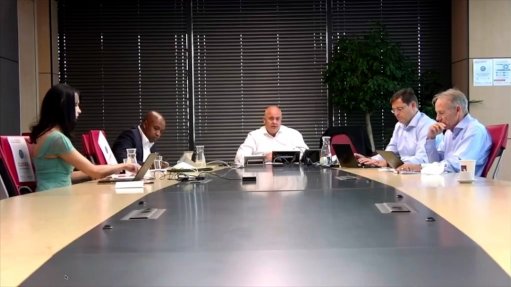 JSE-listed real estate investment trust Redefine has reported a decrease in distributable income of 51.50c a share, or 49%, for the financial year ended August 31, 2020, which the company described as the "worst year in history for listed property".
Total revenue, which grew by 4.1% in the year prior, decreased marginally, by 0.1%, during the 2020 financial year.
The company's South African property portfolio performance was heavily impacted by the restrictions imposed by the government to curb the spread of Covid-19, and necessitated the granting of rental relief packages to support the sustainability of Redefine's tenants, amounting to R318-million.
As a result, the company reports that its credit losses increased by R310.4-million owing to the heightened risk of tenants failing to meet their rental commitments. These factors account for the bulk of the distributable income decrease.
However, serving to boost the company during current volatile market conditions and uncertainty brought about by the Covid-19 pandemic, are Redefine's offshore investments (with the exception of ELI) having withheld dividends during the 2020 financial year. This preserved financial flexibility and bolstered Redefine's liquidity.
As such, the company notes that its balance sheet is in a stronger position than it was before the Covid-19 pandemic occurred and that it "should be well-positioned to take advantage of opportunities by the end of the financial year in August".
Redefine's property portfolio contributed 99.2% of total revenue, which compares against the 98.3% of contribution during the 2019 financial year. For the 2020 financial year, the remaining 0.8% was attributable to investment income.
The company's operating cost margin of contractual rental income (excluding straight-line rental income accrual) increased to 38.9% for the period under review, from 34.4% in the 2019 financial year.
Excluding electricity costs and utility recoveries, Redefine's operating costs were 20.7% of contractual rental income (excluding straight-line rental income accrual), which is up from 16.9% during the 2019 financial year.
At the end of August 2020, the group's local assets, which include Centurion Mall, premium office buildings Alice Lane and Rosebank Towers, were worth R65.4-billion and its offshore assets R15.6-billion.
Going forward, CEO Andrew König says 2021 is expected to be a "key turning point" as a result of the strategic initiatives put in place prior to the Covid-19 pandemic being well advanced, thereby positioning the company for the eventual upward cycle.
A major focus for Redefine in recent months has been on preserving liquidity and protecting its loan-to-value ratio (LTV) in the face of prevailing Covid-19-related uncertainty, a new strain of the virus and a potential third wave of infections.
He is confident Redefine will be able to continue to improve its position by the end of the 2021 financial year, putting the company in a position in which it can consider expanding and growing, with 2022 "expected to look better".
A rebound in the property market, according to Redefine, will hinge on a successful rollout of a vaccine, which will serve to reduce new infections.
Meanwhile, ahead of Finance Minister Tito Mboweni's February 24 Budget, König says the market will welcome growth-orientated reforms to further improve confidence levels.
However, the ongoing uncertainty means Redefine cannot yet provide market guidance on distributable earnings for 2021, the company notes.
Nonetheless, König says the company's strategy remains to continue to sell noncore assets to lower the LTV ratio rather than raising equity at highly dilutive pricing.
In this regard, the sale of Australian student accommodation asset Leicester Street in December, returned R2.5-billion, and R1.2-billion of local disposals have been transferred during the past six months.
"We are focusing on the variables we can control in this environment to position ourselves for the eventual upward cycle. By positioning our asset platform to be diversified in South Africa across the retail, office and industrial sectors, and geographically through Polish logistics – which is doing exceptionally well – and Polish retail, we have simplified our asset platform and eliminated a number of risk universes."
As a consequence, Redefine is "well positioned to withstand prevailing market conditions," he enthuses.