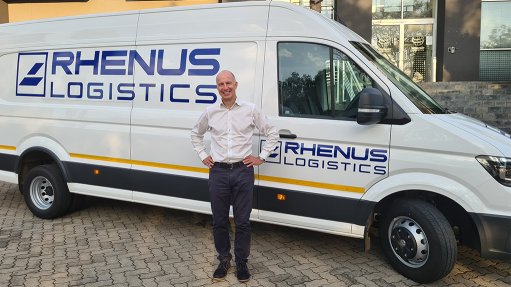 Dirk Goedhart
World Net Logistics will be known as Rhenus Logistics South Africa, as from December 1.
Acquired by the Rhenus Group in 2019, the company will now operate under a new name, ushering in a new era after 18 years as an independent entity.
The Rhenus logo and corporate identity replaces the World Net Logistics branding, reflecting what World Net Logistics says is its "strengthened positioning as part of the global organisation".
"We are excited to be fully integrated and a part of the Rhenus Group, with its One Group – One Brand – One Rhenus philosophy," says Rhenus Logistics South Africa CEO Dirk Goedhart.
"It brings about new opportunities to leverage off the global Rhenus network, giving our clients even greater value and enabling us to pursue our growth strategy."
The integration of World Net Logistics has been steadily phased in since its 2019 acquisition.
"Because of our shared values, similar vision and mission, aligned strategies, and the group's decentralised structure, the transition from World Net Logistics to Rhenus Logistics South Africa has been seamless," notes Goedhart.
"With the exception of the name change, new logo and new corporate identify, it is still very much business as usual – only better," he adds.
"We continue to focus on our core differentiators, but with the added benefits of a truly global brand.
"Our full supply-chain services, which include flexible and reliable last-mile deliveries in South Africa through Rhenus Express, is an advantage for all our customers."
With a history spanning more than 100 years, Rhenus aims to strengthen its international network.
"The establishment of operations in Southern Africa marks an important step for the group in building a footprint in Africa, linking the continent to the global Rhenus network," says Rhenus board member Tobias Bartz.
"The formation of Rhenus Logistics South Africa is a vital development for our business, opening up new service offerings for clients.
"It also provides an excellent mechanism through which we aim to grow our market share over the next years. We are delighted to be ending off 2020 in an even stronger position."