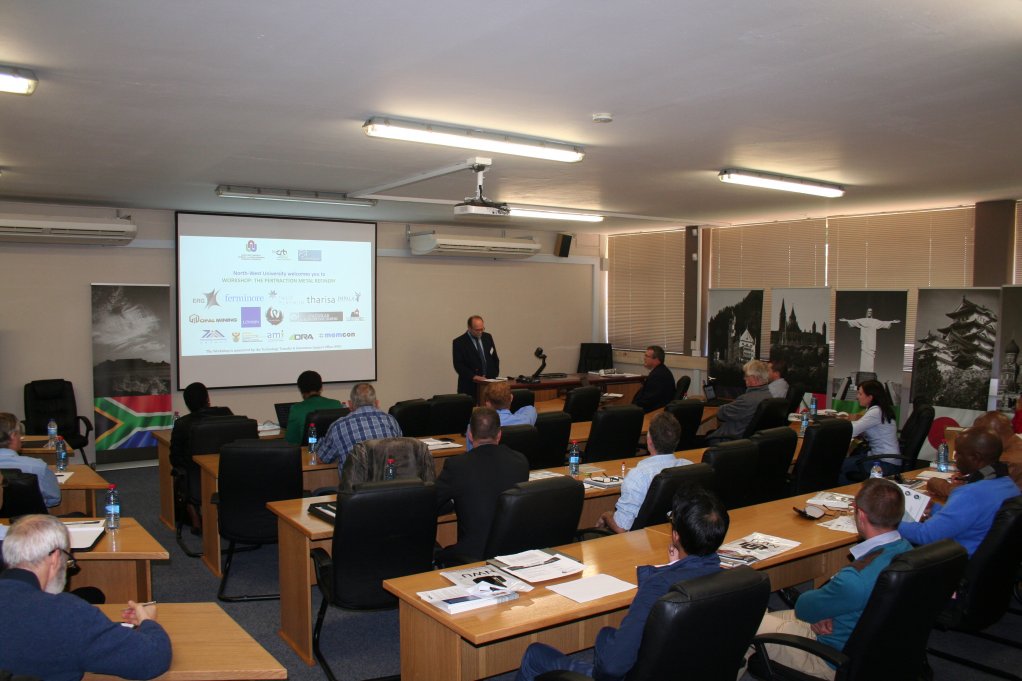 The Focus Area:
Chemical Resource Beneficiation and the Technology Transfer & Innovation Support Office of the North-West University, in collaboration with PX Technologies®, DRA Global, MEMCON, the Technology Innovation Agency (TIA) and the Advanced Metal Initiative (AMI), proudly hosted a Pertraction Metal Refinery Workshop on 11 October 2017. The aim of this event was to attract industrial partners to be part of the Industrial Consortium, as part of the commercialisation plan for pertraction technology developed at the NWU.

Invited guests from the broad hydrometallurgical and mining industry that participated in this event included the Department of Science and Technology Directorate: Mining and Minerals Processing, ERG Africa, D'Aguilar International, Black Swan Holdings, Talis Platinum, Tharisa Minerals, Impala Platinum Refineries, OPAL Mining, Lonmin and Mintek.

The day's proceedings were divided into two sessions; first an overview of the technology from various perspectives were given before lunch followed by a plenary discussion where an outline of the demonstration project was presented. The Workshop was ended on a high note where several parties from industry expressed their interest in participation in the further development of this technology, and hence, a follow up project definition meeting is being planned for the end of November 2017. All possible end users of pertraction technology, engineers and scientists in the field of metal refining as well as venture capitalists that might be interested in participating in the development program are still welcome to join. Participation in this meeting can be arranged on request, see contact details below.

The pertraction development plan:

Pertraction technology is successfully applied in the recovery of organic compounds and the removal of organic and inorganic pollutants from wastewater, but is yet to be demonstrated within hydrometallurgy. With this in mind, the NWU has progressed through various steps of the R&D chain since its beginnings in 2010. After screening work for various applications in batch pertraction mode, in 2017 a project was undertaken successfully on continuous counter-current pertraction using both hollow fibre and spiral wound membrane modules .
The next phase of the R&D (2018 to 2020), as presented in the Pertraction Workshop, will entail the Demonstration phase that will see the design, installation and operation of a production pertraction module to demonstrate the technology to industry. The pertraction metal refinery entails a cost effective new way to add value to South Africa's many mineral resources. Although the focus will in first instance be on mineral processing, spin-offs are expected in the environmental, (petro)chemical, pharmaceutical, food and beauty & health sectors.
This event was proudly sponsored by the Technology Transfer & Innovation Support Office, NWU.

For more information on Pertraction Technology, please contact Derik van der Westhuizen, +27(0)835094535 or derik.vanderwesthuizen@nwu.ac.za