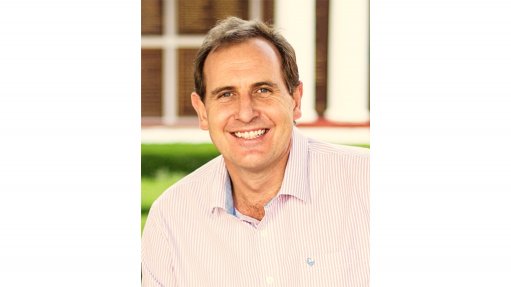 Willie Lategan
Insurance company the Hollard Insurance Group announced that Willie Lategan, former Group CFO and currently CEO of Hollard's short-term insurance arm, will take over from Saks Ntombela as Hollard Group CEO with effect from July 1.
This follows on Ntombela's announcement that he would be leaving the group to join his family in Ireland, where his wife was recently appointed to a senior position at an international corporate.
An actuary by training, Lategan was appointed CEO of Hollard's short-term business unit in 2018, having joined as group CFO in 2015.
He holds a BCom (Hons) from Stellenbosch University and is a Fellow of the Faculty of Actuaries, and a member of the Actuarial Society of South Africa.
Before joining Hollard, Lategan was Absa's CE for Wealth, Investment Management and Insurance.
"This was an incredibly difficult decision given how much I believe in Hollard's potential, but I could not see a way to operate a continent away from my young family. I am pleased to be able to hand over the reins to someone as demonstrably capable as Willie, who has shown from the very beginning an ability to drive effective performance in building a business, as well as a deep understanding of the markets in which we operate and the challenges we face as an insurer," Ntombela says.
"We are grateful to Saks for his decade of service as a Hollard employee and for all he achieved as CEO. Not only did he successfully oversee a significant strategic re-organisation of the business, but he also played an instrumental role in the successful integration of the Regent business following its acquisition, and cemented our partnership with Tokio Marine.
"Perhaps most significantly, his steady hand guided Hollard through the Covid pandemic and has ensured that the organisation is well positioned for future growth. We are sad to see him go, but fully understand his reasons for leaving and wish him every success in the future," Hollard Group chairperson Adrian Enthoven says.
"We are very pleased to be able to appoint someone with Willie's record from within our internal ranks. Willie was a highly effective CFO during his first few years at Hollard but has really cemented his reputation as a visionary leader during his more recent tenure as CEO of our short-term insurance business unit.
"He brings with him a wealth of experience and a proven track record of delivery and we have every faith in his ability to build on the firm strategic foundations built during Saks's tenure. We are confident that Willie will continue Hollard's journey towards becoming a transformed company that truly represents Africa in all her diversity," Enthoven adds.