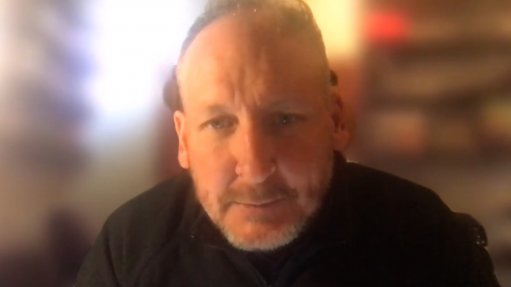 SAIPPA independent consultant Andrew Carr
The current South African power industry structure is supportive of wheeling, in theory, but issues persist that limit the development of more third-party network access and the development of a competitive, open-access electricity market, the South African Independent Power Producers Association (SAIPPA) highlighted this week.
It unpacked some of these regulatory framework and implementation issues during a webinar on July 22.
SAIPPA independent consultant Andrew Carr noted that wheeling has been happening for some time in South Africa, with about 12 contracts active. However, the country has not seen many new generating assets come on line and wheel energy, which is in part owing to the renewable energy industry only now emerging.
He added that risk mitigation for wheeling is not an easy undertaking for new projects in an uncertain environment, despite the fact that wheeling could help ease the country's electricity supply constraints.
Infrastructure development firm CPCS principal consultant Ian Johnson said the company and legal firm Norton Rose Fulbright were undertaking a joint project looking at grid access arrangements in South Africa.
It is aimed at identifying areas of improvement in the wheeling framework, through stakeholder engagement, reviewing best practice and capacity building and knowledge transfer.
The work is guided by a working group of industry players, including members from the National Treasury, the Department of Mineral Resources and Energy, the South African Local Government Association, power utility Eskom, the National Energy Regulator of South Africa (Nersa) and the Association of Municipal Electricity Utilities, as well as international power market experts and legal experts practicing in the South African power sector.
The group is working towards developing a toolkit package for bilateral electricity trading models in South Africa, based on its stakeholder engagement, which should ultimately help influence government decisions.
For now, Eskom's unbundling actions hold uncertainties that impact on market arrangements.
Some short-term actions can be made to improve the current framework, including standardising municipalities' approach to wheeling and making the tariff methodology a requirement rather than a guideline.
CPCS also suggested that a billing system that does not require netting be implemented.
In explaining some of the current key challenges to wheeling, SAIPPA explained that independent power producers (IPPs) are selling power to Eskom through long-term power purchase agreements (PPAs).
The industry structure is dominated by Eskom and municipalities, with 170 of South Africa's 250 municipalities providing electricity services.
SAIPPA indicated that the market could benefit from greater incentives being offered for IPPs to sell directly to municipalities or individual customers and from banks lending to new IPPs selling into the market – despite having only three- to five-year bilateral contracts in place.
The association also pondered whether government would want to wind down on its sovereign guarantees in future.
SAIPPA further noted that there is only one power trader in the market at the moment, PowerX, which buys power from IPPs and supplies to customers. Another one, called Energy Exchange, may soon come on line, but as more wheeling comes into the system, the role of traders will evolve in this more competitive market.
Currently, however, distribution and transmission codes include references to providing nondiscriminatory open access and Eskom licences expressly reference open-access requirement, but not all municipalities' licences do. This while third-party network charges rules exist, but they are outdated.
SAIPPA said the structure of the market remained mostly a single buyer model, despite the law allowing for wheeling. It believes there is a lack of a clearly defined market model which answers who can sell power to whom, under which conditions and market rules around how trading is carried out.
Eskom is, in fact, working on a Market Code, but SAIPPA said the country is in need of a short-term interim market code for new third-party network charges rules.
"It is difficult to give customers choice and allow municipalities to contract without deciding on how the overall market model will work, and move away from having 98% of IPPs selling power to Eskom," Carr pointed out.
He highlighted that energy traders could help expand the number of IPPs and customers that willingly enter into supply agreements, but this sector is in its infancy in South Africa and removing the barriers to energy traders' expanding role should be considered.
LICENSING QUESTION
Discussing whether the newly announced licence exemption threshold for embedded generation projects up to 100 MW incentivises wheeling, SAIPPA said generators are not exempt from needing to obtain permission to connect and comply with Grid Codes.
Although the exemption removes one bottleneck – namely delays caused by licensing processes and a PPA needing to be in place – it does not address any other deficiencies in the wheeling framework, such as consistency and the existence of municipality arrangements.
Carr mentioned that Nersa's role may need to change to focus more on market power and abuse, considering the open market principle that South Africa is moving towards.
ESKOM WEIGH-IN
Eskom power systems economist Keith Bowen acknowledged that South Africa must move faster towards an open market model.
The State-owned power utility has proposed a business model for transmission which comprises the system operator managing and balancing supply and demand on the integrated power system. This while a central purchasing agency (CPA) takes ownership of energy bought under legacy contracts.
The CPA is, therefore, a transition mechanism from the current single buyer-model, to a competitive market.
Bowen noted that Eskom defines the market operator, in turn, as the offeror of platforms or trading mechanisms for market participants. However, it does not take ownership of the energy traded on the platforms.
Therefore, the risks are related to the systemic failure arising from non-payment and can be dealt with through appropriate prudential requirements.
The market operator receives revenue based on participation charges and/or brokerage fees for transactions.
CPCS principal consultant Stephane Barbeau weighed in, pointing out that the Independent System and Market Operator would be legally introduced by 2022, and would function as an electricity wholesaler in South Africa.
In the meantime, the CPCS and Norton Rose working group continues to engage with stakeholders to ultimately help influence government decisions on electricity trading.