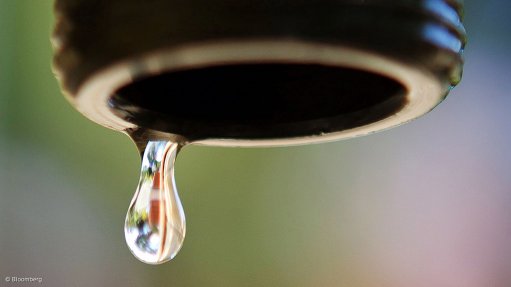 For South Africa to overcome the challenges it faces as a result of drought conditions, the country needs to start treating water as a commodity, Israeli water expert Professor Eilon Adar suggests.
Speaking at the Israel–South Africa Water conference, in Johannesburg, on Monday, he noted that people only start to appreciate water when there is a price tag attached to it.
When Israel wanted to enhance its national water infrastructure, it decided to charge people the real price of financing that infrastructure, which led to a drastic drop in national water consumption throughout the country.
"Education is needed to instil that type of mindset into people. Children need to be taught from a primary school level just how important access to clean water is," he said.
Adar pointed out that unless South Africa started viewing water as a commodity, like oil and gas, it would not be able to judge what the best water technology to implement was.
"You can't just look at the cost of water production; water needs to be looked at as a whole, including the cost of transmission and treatment," he said, adding that there was a basic value to water assessed by what it could produce.
He highlighted that out of the various technologies available to South Africa, desalination should be the last technology to be introduced into the system as it was a very cost-intensive process.
"The most feasible technology should be explored first. It goes back to water being a commodity; if you don't set a price tag, there will be no incentive," he said.
He added that appropriate water fees would lead to better agriculture policy, more innovation, greater citizen engagement and an end to reckless water use, especially by large-scale farmers and industry.
"Water is basically food, and food has value; without food people can't survive. People have a right to food and they have a right to water. They pay for food so they must pay for water," he reasoned.
Also speaking at the event, Israeli ambassador to South Africa Arthur Lenk stated that, in Israel's case, water was not just critical to food security, but also national security.
"If we didn't have enough water, or if we just waited for rainfall, we would have to rely on our nearest natural water source, which is in Syria," he said.