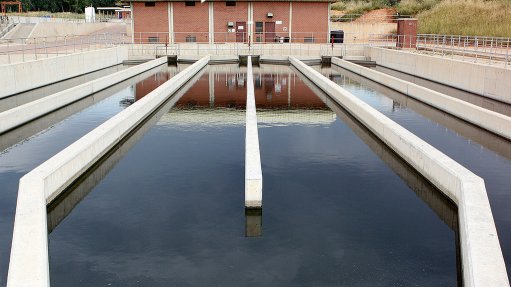 WATER TREATMENT EXPERTISE Erwat has the expert skills and capabilities to be a key player in the water and energy sectors
South African wastewater management company East Rand Water Care Company (Erwat) returns to African Utility Week (AUW) for the second time to showcase its "vital" energy and water services.
"Last year, we exhibited for the first time and ascertained the importance of participating in this conference, considering the magnitude of the delegates and industries that attend AUW," explains Erwat executive manager Mikgane Tsotetsi.
He notes that AUW focuses on the energy and water industries and Erwat has the expert skills and capabilities to be a key player in both industries.
Tsotetsi asserts that Erwat can manage and treat domestic and industrial wastewater. The company hopes its participation in AUW will yield collaboration with other municipalities in South Africa, as well as the private sector, to "improve water quality in the country and across the South African border".
The company is currently the custodian of 19 industrial and domestic wastewater treatment works that treat about 800 Mℓ/d to 1 000 Mℓ/d of wastewater. The company also provides bulk wastewater transportation and treatment for 8 000 industrial enterprises, as well as providing more than 3.5-million people with clean water.
"Erwat is also capable of solving water challenges in the energy sector; therefore, it is important for the company to work closely with the energy and water industries to achieve significant developments in both sectors."
Erwat's stand – M13c – will be in the water section and will showcase its services, ranging from plant management and operation, industrial wastewater management, development and implementation, technology research and water-quality monitoring to accredited laboratory services.
The company is also looking forward to engaging with the mining industry across Africa with new enthusiasm. Its effluent services, for example, which will be exhibited at AUW, are tailored for the mining industry, including informing mining companies on how to reuse wastewater in their operations.
Further, Erwat MD Tumelo Gopane will also attend; he was also invited to participate in the Utility CEO Forum.
"AUW is an opportunity to network with a variety of industry leaders and foster new business opportunities with companies in the mining, energy, and food and beverage industries. We also hope to gain new insights from expert speakers and other leaders in the field," concludes Tsotetsi.