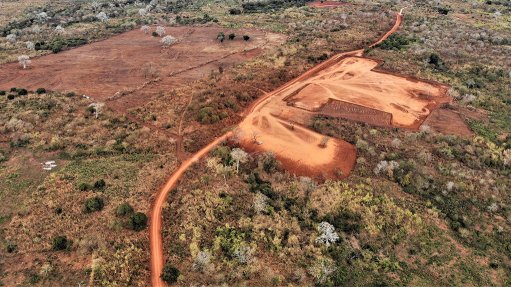 FULLY PERMITTED EXPLORATION Front-end construction and manufacturing for the Lindo Jumbo graphite project is imminent. The project's expected on-stream date is December next year
In spite of the 2017 Tanzanian Mining Act Amendments, Tanzania remains a "premium mining investment destination" for Australian energy minerals developer Walkabout Resources, says Walkabout Resources director Allan Mulligan.
"Our relations with government and ministries in Tanzania is excellent, and we continue to invest in Tanzania."
This continued investment is particularly relevant in terms of the company's two mineral exploration projects – its flagship Lindo Jumbo graphite project, in the south-east, and the Amani gold project, in the south-west.
The Lindi Jumbo project's licence is within the Mozambique belt, a region that hosts high-grade, coarse-flake graphite deposits.
The company has progressed the project from discovery in October 2015 to the completion of a definitive feasibility study in February 2017. The study was further updated in August of that year, in response to changing Tanzanian government legislation, and again in March 2019, incorporating the updated 2018 resource and reserve. It was awarded a mining licence in 2018.
Mulligan states that the Lindo Jumbo graphite project is fully permitted, with front-end construction and manufacturing imminent.
Further, the funding application for the project is progressing through the approval process of an Africa-based commercial bank.
The first projected metal product is expected between nine months and 12 months after construction begins, with the graphite concentrate exported to Europe and China. Mulligan expects the projected on-stream date to be December next year.
"We have designed a rapid expansion capability as part of the project's production plant following commercialisation. The project will expand into existing markets as soon as customer demand grows," he explains.
Moreover, Walkabout Resources also secured exploration tenure earlier this year for the Amani gold project, in an underexplored gold region.
Mulligan explains that the company has finalised a Phase 1 soil sampling regime, with its resident Tanzania-based team "very active on the ground".
"Tanzania is a proven gold-mining destination. We have been watching the Amani project for some time, and we are excited to have been able to secure the hard-rock exploration licences."
Further, the Covid-19 pandemic has affected these projects, particularly because of the restrictions on international travel, but Mulligan notes that these impacts have been "relatively minor".
"Walkabout is well set up in East and Southern Africa, as well the UK. Our contract and technical relationships in those jurisdictions are effectively extensions of the company, and we work well with our local specialists in those areas."
However, the pandemic has had a tangible effect on funding for mining projects, with bank processes being delayed.
This has resulted in Walkabout Resources placing its Namibia-based Eureka lithium project on hold while the company focuses on developing the Lindi Jumbo project.
Mulligan adds that the exploration programme for the Eureka project will require "complex and intensive investment", and that Walkabout is re-evaluating the preferred strategy.
He states that the most immediate focus for Walkabout Resources is debt funding approval for, and the subsequent construction of, the Lindi Jumbo project.
"We view times of upheaval, political turmoil and other disruptions to business as opportunities. The group will continue to take advantage of those opportunities, and move to improve its portfolio of potential high-grade, discrete and mineable mineral projects," he concludes.