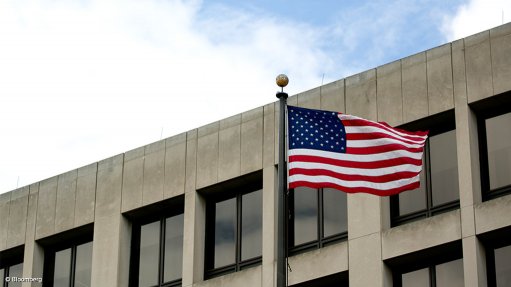 Photo by: Bloomberg
Field hospitals in the Free State and Eastern Cape have received support from the US Agency for International Development (USAID) in the form of medical equipment and technical assistance in the provinces' response to the Covid-19 pandemic.
The US government has provided several tons of medical equipment, emergency oxygen, mobile X-ray units and health worker training.
Last year the US donated a new state-of-the-art field hospital in Mahikeng, in the North West, with 40 beds specifically designed for Covid-19 patients through the use of negative air pressure and air sterilisation technologies.
US Embassy Chargé d'Affaires John Groarke stated that to date, USAID's total commitment to South Africa's Covid-19 response is R223-million, which is part of the US government's overall Covid-19 assistance totalling over R766-million.
"We are very proud to work hand-in-hand with the government of South Africa to battle this virus and provide assistance based on the government's requests. The equipment and expertise in these field hospitals has provided additional infrastructure and flexibility to medical professionals to save the lives of Covid-19 patients," said Groarke.
USAID is working with local implementing partner Right to Care and the Free State government to provide technical assistance for a field hospital at the Bloemfontein showgrounds, helping to ensure oxygen availability for all beds.
In the Eastern Cape, USAID, through Right to Care, procured over 24 t of medical equipment and supplies, supplying a mobile X-ray unit, training over 500 health workers in Covid-19 case management support and supporting the provision of emergency oxygen to support a field hospital.
USAID funding has also supported technical assistance and direct services to residential facilities in old age and nursing homes to mitigate the effects of Covid-19 in the province and has also provided psychosocial support to facility residents and staff to reduce Covid-19 associated stress and psychological dysfunction as a result of the pandemic.
The programme also ensures chronic medication supply for residents of care facilities and strengthens linkages to food security for residents.