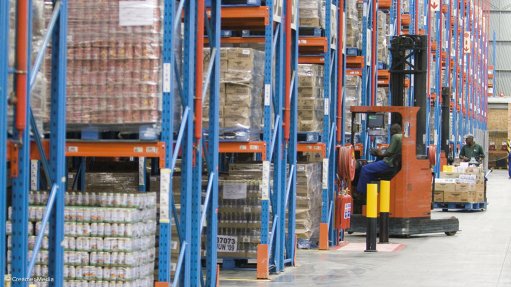 Global infrastructure-led supply chain solutions provider Dubai Ports World (DP World) has made a R12.7-billion offer to acquire 100% of Imperial, the JSE-listed logistics and market access specialist.
The United Arab Emirates-based group is offering R66 a share (cash) to acquire all outstanding shares in Imperial.
This represents a 39.5% premium to the Imperial share price as at July 7, and a 34.2% premium to the 30-day volume weighted average price of Imperial.
DP World has 136 business units in 61 countries across six continents, and says it is interested in acquiring Imperial and all its businesses to expand its logistics footprint in Africa and Europe.
Imperial's Logistics International business is within the scope of the offer and will not be sold separately under this proposed offer.
Imperial is an Africa-focused group active in the healthcare, consumer, automotive, chemicals, industrial and commodities industries.
"Combining DP World's world-class infrastructure, specifically its investment and expertise in ports on the African and European continents, with Imperial's logistics and market access platforms, will enable us to offer integrated end-to-end solutions along key trade lanes into and out of Africa and accelerate our position in Europe, driving greater supply-chain efficiencies and ultimately enhancing value for all stakeholders," says Imperial CEO Mohammed Akoojee.
"Our Logistics International business and operations are also aligned with DP World's strategic expansion plans on the European continent."
"We are excited to announce the proposed acquisition of Imperial, which will add significant strategic value to DP World given its attractive footprint and strong logistics solutions capability," adds DP World CEO and chairperson Sultan Ahmed Bin Sulayem.
"Imperial has a significant presence in Africa, a market where trade is expected to grow at more than twice the gross domestic product, driven by population growth, accelerated urbanisation and a rising middle classes.
"Imperial's business strongly complements DP World's existing footprint in Africa and Europe and will allow us to deliver a fully integrated end-to-end solution to cargo owners across a wider market."
The acquisition bid is subject to Imperial shareholder and regulatory approvals.