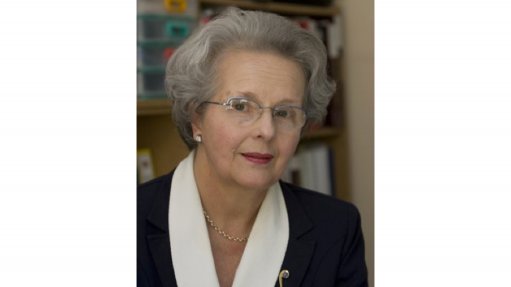 ROSEMARY FALCON South Africa has to catch up in Clean Coal Technologies
South Africa's coal production, sales and exports reached a plateau some years ago; however, the lockdown last year caused a noticeable decline.
The main reason for this local decline is that the industry had reached the 'coal cliff' years ago, says advisory firm XMP Consulting senior coal analyst Xavier Prévost, noting that the industry needs investment to develop new projects but investors are reluctant to invest, owing to the global move toward decarbonisation.
The 'coal cliff' refers to large mines coming to the end of their lives, and small mines being unable to replace them. While new projects and mines could reverse this trend, the investment required to do so is not available, neither from local or international sources.
"I believe the future of the industry is, in the eyes of potential investors, doubtful," says Prévost.
While he notes that there has been a certain measure of support from government, such as from the Department of Mineral Resources and Energy, backing from other sources is not as clearly seen.
The coal industry needs assistance, specfically because coal remains the most reliable and cheapest source of energy, despite the "heavy attack from supporters of renewables".
Prévost explains that the current increase of coal demand experienced by the inland, as well as the seaborne markets, could prompt investment, creating a new trend of investment in coal. He stresses that, if there is no further investment, South Africa will have to rely on imported coal from Botswana or other African countries in the future.
Coal is critical in facilitating economic and community growth, as evidenced in Mpumalanga and other South African provinces where collieries exist. Coal mining and its associated industries provide work for tens of thousands of people.
He notes that, while there has been increased attention in renewables, coal consumption has not decreased, but coal supply has dwindled. In South Africa, coal is unlikely to be phased out, as it is used for many industries, aside from power generation.
Clean Coal Technologies
Through clean coal technologies (CCTs) development, coal is no longer the dirty, polluting source of energy that environmentalists think it is, explains Prévost.
South Africa's opportunities to clean up coal operations lie in several important fields, says South African Research Chair of Clean Coal Technology and University of the Witwatersrand Professor Emeritus Dr Rosemary Falcon.
Firstly, coals produced and sold from mines to users, should be compatible with the processes in which they are to be used. It is beneficial to wash or beneficiate raw run-of-mine coal to ensure desired qualities because locally produced coals are variable in quality.
Through beneficiating coal using CCTs, the coal can be assured of high process efficiency and low emissions of gases such as carbon dioxide (CO2), sulphur oxide (SOx), and nitric oxide (NOx).
Falcon explains that new power generation and gasification plants are being built – and are successfully in operation – that have extremely high efficiencies and low to negligible emissions. However, such plants have yet to be built in Southern Africa.
"Effectively, South Africa has tried to catch up in CCTs much later than other coal mining jurisdictions globally, and from a background of little or no fundamental knowledge," says Falcon.
To reduce CO2 production even further, from low-emission high-efficiency plants, some countries are capturing CO2, converting it to a liquid form and pumping it deep underground into old oil or gas reservoirs. The CO2 then chemically bonds to minerals in the rocks.
South Africa is investigating such underground storage potential in Mpumalanga and possibly certain coastal sites.
Investigations are also proving that CO2 has the potential to produce extremely high value carbon materials such as carbon nanotubes and graphene, which are vital, high-strength materials for aerospace and other vehicles, explains Falcon.
Additionally, CO2 can be used in activated carbons, carbon fibres, and other carbon-based products, such as plastics, paints, explosives, pharmaceuticals and food products, which could produce high value materials.
SOx has been used to produce sulphuric acid – a product that South Africa usually imports. This means that the capture and use of SOx could not only reduce emissions but reduce reliance on imports as well. NOx, meanwhile, is a source of ammonia for fertilisers. Effectively, all three emission gases are of vital use, and are being proved to be so, concludes Falcon.