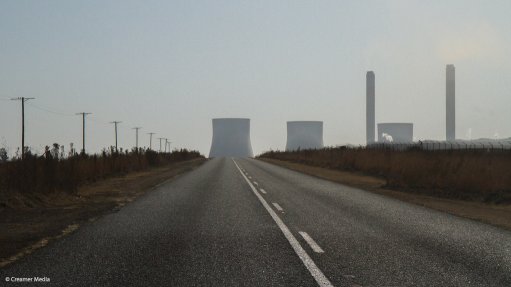 The National Treasury has confirmed that the one-off independent review of Eskom's 14 coal fired power stations is under way and should be concluded by July.
The review was announced by Finance Minister Enoch Godongwana during his February Budget when he also unveiled the R254-billion Eskom Debt Relief plan.
It is being undertaken by an international consortium led by VgBE that also comprises Dornier Power, KWS Energy, RWE Technology and Steag Energy.
At the time of the Budget, the National Treasury indicated that the review would determine which plants could be resuscitated to original equipment manufacturer standards, following which Eskom would concession the stations with clear targets for the electricity availability factor and operations.
Since then, the review has also been integrated into a proposal that the decommissioning schedule be updated to take account of South Africa's acute electricity supply deficit.
The National Energy Crisis Commission (Necom) secretariat reports that the evaluation – which will involve a technical assessment of the feasibility and cost of refurbishing and/or repowering each power station ­– will be one of three inputs used to inform any revision to the schedule.
Another input will arise from a modelling exercise, to be undertaken by Necom, to estimate the projected future capacity from various sources compared with existing capacity and projected growth in demand.
The third input will involve a modelling of the impact on South Africa's decarbonisation trajectory, taking into account the reduced utilisation of the existing fleet and an updated decommissioning schedule. This exercise will be conducted by either the project management unit for the Just Energy Transition Investment Plan, or the Presidential Climate Commission.
The Necom secretariat adds that the cost of refurbishing older coal-fired power stations should also be compared with the cost of investing in other sources of replacement capacity.
In a briefing note on the Eskom debt relief plan, the National Treasury reported that the independent review will be used to advise government on the operational efficiencies to be implemented to improve Eskom's operations.
"Eskom is then expected to implement all relevant recommendations emanating from this independent assessment, after approval by the Minister of Finance, and to formally incorporate these additional conditions into its corporate plan for the 2024/25 financial year," the note states.
The National Treasury reports that the work has commenced, and the outcome of the independent assessment will be shared with Necom.