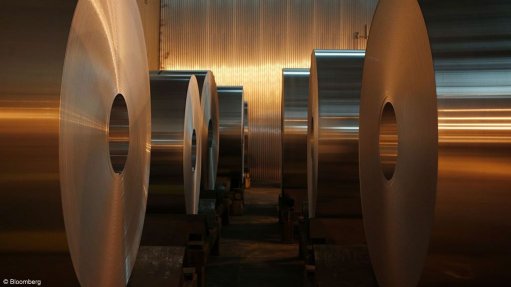 Commodities trader Trafigura has launched a $500-million 'low carbon aluminium' financing platform, which it says is a first-of-its kind for the company and the wider market.
Supported by Natixis and Rabobank, the platform will enable Trafigura to access finance at a preferential interest rate and, in turn, to pay a premium to low carbon aluminium producers.
Aluminium is expected to be a major enabling material for the transition to a low carbon economy, owing to its low weight, high recyclability and wide range of applications across diverse industries including transport, packaging and consumer goods, and building and construction.
Numerous regulatory and voluntary initiatives have sought to improve the emissions and energy intensity of the aluminium production sector, but there is still no official market definition of 'low carbon aluminium'.
Through this new financing, and in coordination with Natixis and Rabobank, Trafigura has developed a methodology that sets out parameters for low carbon aluminium production, drawing on existing recommendations and standards such as those formulated by the EU Technical Expert Group on Sustainable Finance and the Aluminium Stewardship Initiative.
"The metals industry has an important role to play in the fight against climate change. Trafigura is committed to facilitate the transition towards a sustainable aluminium supply chain," says Trafigura global head of aluminium and alumina trading, Philippe Müller.
"For aluminium, our objectives are to secure long-term low carbon aluminium supply for our customers, to support the efforts of our business partners as they invest in decarbonisation and ultimately to create efficient linkages between suppliers and end-users.
"We're already seeing increased demand for low carbon aluminium particularly from the European automotive industry and the packaging industry worldwide," concluded Müller.