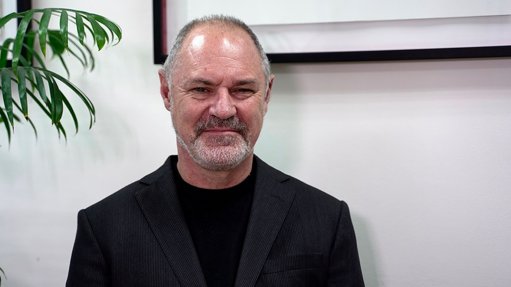 Southern Africa Tourism Services Association CEO David Frost
A range of tourism and travel organisations and businesses have welcomed the lifting of the last Covid-19 restrictions, including those that had been in place at ports of entry and those restricting the size of gatherings.
Association of Southern African Travel Agents CEO Otto de Vries said the lifting of restrictions would ensure some level of normality and confidence in the market that travel is open and easy.
"It will also certainly help to support the recovery of the sector. We are also delighted on the part of our members who are involved in events, particularly sport and business events, as the restrictions severely impacted on their ability to recover in a meaningful manner. All in all, it is good news," he said.
Southern Africa Tourism Services Association CEO David Frost said the organisation welcomed the lifting of the regulations.
"It is encouraging that we are following the science eventually and taking our place with the rest of the world. Any impediment and restriction to travel is detrimental to tourism. We look forward to reaping the pent-up demand that we are witnessing," he added.
Federated Hospitality Association of Southern Africa national chairperson Rosemary Anderson, meanwhile, said the federation was thrilled that government had lifted the restriction of 50%-only capacity in conferences, events, exhibitions, musical events and big stadium events.
"This will help our industry get back on its feet because we now have clarity and certainties. We can actually plan in advance, which is exactly what our industry needs. We have got lots of work to do to catch up all the events and conferences that we lost especially in the international market, but our industry is resilient and we really are determined to try to do that. We are delighted that we can get on with doing what we do best, which is create jobs and add handsomely to the economy," she said.
"The relaxation of rules brings South Africa in line with first world countries, such as the US, which were the first to scrap Covid-19 rules for travel and conferencing. This announcement will without a doubt have a positive impact both on business travel and on conferencing and events in South Africa as regulations are completely removed and we can go back to normal volumes," said travel company Corporate Traveller GM Oz Desai.
Further, tourism organisation Visit Stellenbosch is hosting the inaugural Meet Stellenbosch, as a showcase for the business tourism sector in Stellenbosch.
"It is a joyous occasion that we can celebrate the end of restrictions to group gatherings. The meetings, incentives, conferences and events, or MICE, industry has really suffered greatly and we are deeply relieved by this decision and we look forward to the opportunities that await," said Visit Stellenbosch CEO Jeanneret Momberg.
The repeal of these regulations would be a significant boost for tourism to South Africa and the greater Southern Africa. It was high time to normalise travel as was already happening in other countries around the world, said luxury travel business GiltEdge executive chairman Sean Kritzinger.
"The fact that we were under constant scrutiny for over two years and put on red lists has done a lot of damage to the greater tourism numbers. It's important that we get back to pre-Covid-19 normality. We can now finally market and sell our destination without being hampered by government regulations. The news that the regulations have been scrapped is not only exciting, it is also hugely rewarding for tourism to our destination," he said.
Hospitality management company Bon Hotels CEO Guy Stehlik said: "At Bon Hotels, we are to an extent grateful that sanity has eventually prevailed when it comes to the absolutely ludicrous rules that have hit our industry, the hospitality industry, the hardest out of every industry in this country. Many of the rules have been absolutely nonsensical and have cost thousands upon thousands of jobs.
"We'd like to call upon government to stop scoring own goals for the people of this country who are trying to earn an honest living. We'd like to urge government to consult with industry stakeholders more widely so that we can offer our perspectives into major decisions that are affecting everyone in our industry and in the country," he emphasised.
Travel agency Flight Centre Travel Group South Africa MD Euan McNeil said the lifting of Covid-19 restrictions was fantastic news for South African travellers.
"The Covid-19 entry requirements imposed by our government made sense at the height of the pandemic. More recently, however, these restrictions have been causing some confusion for travellers who are unsure how to present their proof of vaccination. For those who aren't vaccinated, the cost of polymerase chain reaction tests has also been a major deterrent," he said.
"The lifting of the last Covid-19 requirements will undoubtedly boost traveller confidence, and we expect a considerable uptick in travel bookings. We would like to urge travellers to book well ahead of time as the influx in travel demand could have unintended consequences. During the past few months, there has been a significant delay in the issuing of visas from several governments," McNeil said.