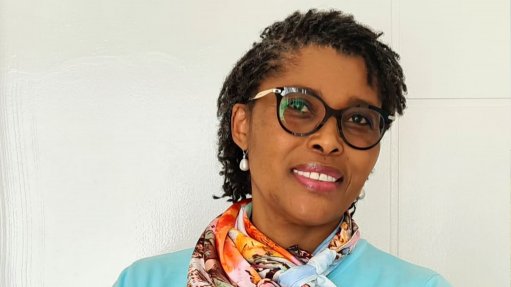 #IAmTourism lobby spokesperson Thembi Kunene-Msimang
An enabling environment can further boost the multiplier effects of tourism on job creation and economic growth in regions not supported by other industries, says #IAmTourism lobby spokesperson Thembi Kunene-Msimang.
She says the economic recovery from the Covid-19 pandemic presents a unique opportunity for collaboration between the public and private sectors to get tourism back on track.
As such, Kunene-Msimang says tourism stakeholders should prioritise strong public-private partnerships.
"We have taken the first step by announcing a date for the reopening of South African borders, thus providing some confidence to our international customers and airlines. But beyond our reopening as an international tourism destination is the need for political support at the highest level of government so that tourism-friendly policies can be enacted and market failures that affect tourism can be addressed."
She explains that the tourism sector cannot grow to its full potential unless several interventions are introduced swiftly to improve the sector's competitiveness as a tourism destination, drive demand and contribute significantly in reigniting South Africa's economy.
Kunene-Msimang underscores five key enablers that have been highlighted by the Tourism Business Council of South Africa, some of which are reiterated in the Department of Tourism's (DoT's) Tourism Recovery Strategy.
These include air access, with South Africa, she says, in desperate need of air liberalisation and an immediate national initiative to drive air route take-up.
In this regard, Kunene-Msimang points to the success of Cape Town Air Access (CTAA), which has shown the success of stakeholders collaborating in air route development. With a relatively small budget, CTAA has from 2015 to 2019 brought in ten new airlines, 15 new routes and 20 route expansions.
Another key enabler - health and hygiene safety protocols - is critical. She says medical experts confirm that, if these protocols are adhered to, South Africa should be able to manage the risks posed by Covid-19-positive travellers, as well as those situations where travellers are infected within South Africa's borders.
Much of South Africa is already in this position – with all open businesses subject to health protocols.
In its Tourism Recovery Strategy, the DoT recommends introducing national norms and standards for safe tourism operations, inspired by globally recognised biosecurity protocols across the value chain to enable safe travel and rebuild traveller confidence. It acknowledges that the tourism sector has been proactive in establishing biosecurity protocols that reduce transmission risk across all subsectors and can adapt to changing requirements and best practice.
The third key enabler is a favourable visa regime, with Kunene-Msimang saying temporary visa waivers should be considered for key markets as direct or indirect air travel is introduced.
"Additionally, a comprehensive visa waiver review is necessary to consider how visa waivers can enable tourism while still supporting national security. Further, a real e-visa is required, preferably by January 2021 at the latest."
In addition, the fourth key enabler is that of tourism safety and security, in which crime against tourists needs to be reduced through significantly more effective, and highly visible policing in all tourist hotspots, she advises.
"This could be through specially accredited tourist police (metropolitan police or the South African Police Service) and the roll-out of the Tourism Monitors programme, both at scale."
Collaboration forms the fifth key enabler, to which Kunene-Msimang proposes a whole-of-state approach for tourism to flourish.
"The tourism industry is multi-faceted and policies, laws, regulations and actions in most national government departments may, or do, affect tourism. South Africa must develop mechanisms to ensure that tourism participates fully in the economic cluster and that its needs are understood in other Ministries."