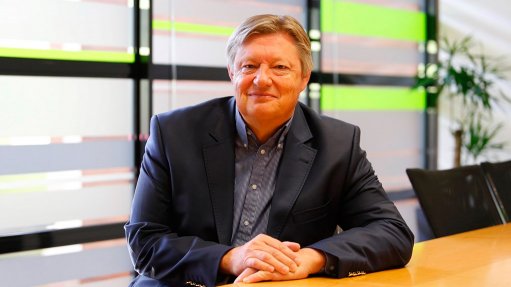 JEREMY WATERMAN Project managers need to be specific about the features, functions and business processes they want to roll out
With enterprise resource planning (ERP) projects being notoriously complex to implement successfully, enterprise software company Sage provides five steps to ensure ERP projects are successfully implemented on time and within budget.
Sage ERP Africa MD Jeremy Waterman says companies that start out with realistic expectations that are based on a sound business case and then follow that up with sound scoping, planning and execution can accelerate their return on investment (ROI) from ERP.
The first step is to prioritise what matters. "Start out with a scoping exercise and see how you can rapidly implement functionality that will make a difference to your business," he says, adding that it is worth investigating the core features and modules that will help the project get up-and-running with 80% of its requirements before project personnel look at additional features.
Waterman advises that project managers be specific about the features, functions and business processes they want to roll out, and about the ROI they wish to achieve. "Be careful of the temptation to gather extensive wish lists from all stakeholders as many of the 'nice to have' requirements will complicate the software and the rollout," he says, adding that it is best to rather save these for Phase 2 or Phase 3 of the implementation.
The second step is to ensure that the resourcing is right. Waterman explains that ERP projects reach every aspect of the business and that they will bring big changes to the way a company runs its business. "Make sure that you have buy-in and sign-off from the CEO, as well as the board of directors and that the project is not seen as an information technology- (IT-) only project."
He advises against underestimating the human and financial resources or the time a company will need to roll out a new system. "Remember to think beyond IT needs and software licence costs. Training will be required and costs of changing management, as well as the time of the people who are seconded to the business to support the project.
Following these two steps, the alignment of the business team with the IT organisation will be required. Waterman says ERP can affect a whole company, but it is worth trusting the personnel who understand technology when it comes to technical issues about how much server hardware a company needs to buy or how difficult it will be to write a customisation for the software. "Also, ensure that the person leading from the business side and the IT project manager are in lockstep about bringing together the business needs and the IT infrastructure."
Managing change is the fourth step, but Waterman describes this process as daunting. "Change is frightening," he says, adding that employees may be concerned about the future of their jobs or new changes in the roles they play in the company. "Be proactive about managing those concerns by running a change-management process to help them learn new systems and processes."
It is also important to ensure that there is someone to answer any questions users have about how technology might change the business or their place in it. "Good change management will help drive end-user adoption of the system and get people invested in the success of the project," he says.
The last step involves training, and Waterman says it is not advisable to "skimp on time and budget" for training, since a company's system will only be as good as its end-users. "If [users] do not know how to use it to its full potential, your ROI will suffer," he notes.
Waterman advises that training should begin early, coupled with consistency to ensure users are up to date as new features are added. "With the right training, people will eagerly embrace the new system rather than fighting change," he concludes.