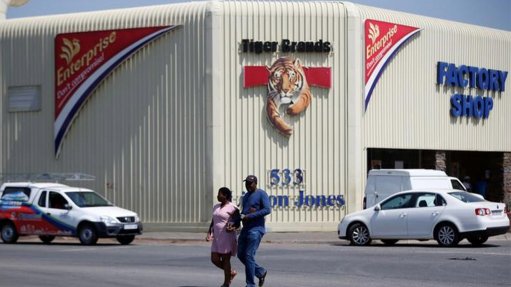 Photo by: Reuters
JSE-listed Tiger Brands has started a formal due diligence process towards selling its value-added meat products (VAMP) business.
The company started an evaluation of the role of the VAMP business within the group's portfolio in 2017, given the business' unique value chain and the perishable nature of its underlying products.
However, following the temporary closure of the VAMP manufacturing facility, owing to the listeriosis outbreak, in 2018, the evaluation was delayed.
The board initiated the review again at the start of the 2019 financial year and has since received several indicative offers from third parties interested in acquiring the business.
Meanwhile, similarly, a thorough review of Deli Foods, in Nigeria, was conducted.
Despite significant management effort, the business continued to incur losses. Following a thorough evaluation of all alternatives, Tiger Brands approved the cessation of operations at Deli Foods, effective from October 22.
All formalities relating to the closure are expected to be completed within the next few months. The impact of the closure of Deli Foods on Tiger Brands' net asset value and headline earnings per share is not expected to be material.