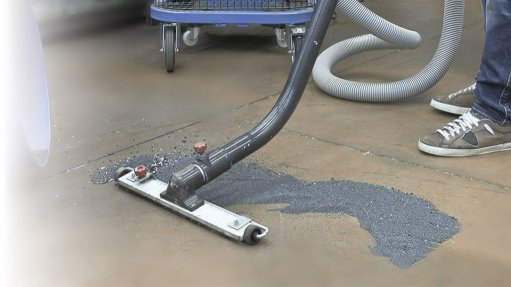 Goscor Cleaning Equipment (GCE) provides quality industrial cleaning equipment and solutions to suit a wide range of customers across a multitude of applications and boasts the leading brands in the industry including Tennant, Elgin, Ghibli, Guzzler, Vactor, Green Machines, Maer, and Delfin.

Tennant, renowned worldwide for its quality and durability, and which has been in the Goscor group since the company was founded by George Siddle 30 years ago, is an example of the extraordinary relationships GCE has had with its suppliers over the years. "The longevity of our partnership is based on extraordinary levels of trust and mutual cooperation and epitomises the way in which we try to do business with all our stakeholders including our customers, suppliers and staff," says GCE MD Tony Siddle.
He says that GCE is excited to launch its latest product from Tennant, the innovative T17 high-performing heavy-duty battery ride-on scrubber-dryer. With the largest available battery capacity in its class it can work a seven hour to eight hour shift on a single charge and with its maintenance-free brushless scrub and propel motors operating costs are significantly reduced.
"Like all Tennant machines the T17 is not only efficient and cost effective but it also provides an easy operator and maintenance experience. We are expecting big things from it," says Siddle.
On the question of vacuum trucks, another important product line for GCE, Siddle says they have capitalised on the growing demand for these machines and are able to offer imported and locally produced trucks to meet every need in this growing market. "We are especially pleased with our partnership with High Point Vacuum and anticipate significant growth in liquid ring and dry vacuum tanker trucks," says Siddle.
He added that GCE endeavours to back its leading products with high quality after-sales service in order to build long-term relationships with its customers. "Our goal is to offer the lowest total cost of ownership over the life-cycle of the product rather than cutting costs just to get the deal," he concluded.