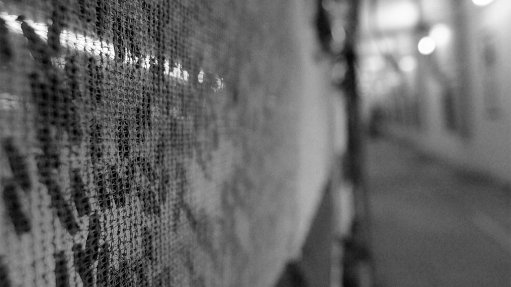 The BioCycle plans to have completed the design of its first South African commercial scale facility by the end of 2020, to be followed by a global rollout of the technology, says MultiCycle director Marc Lewis.
The BioCycle aims to develop commercially viable and scalable processes for the bio-conversion of human faecal waste – what entrepreneurs in the sanitation world call resources, he notes – into valuable products such as lubricants, biodiesel, chitosan and soil conditioners.
"Chitosan is derived from chitin, which is a large, structural polysaccharide made from chains of modified glucose. Chitin is found in the exoskeletons of insects, as well as fungi, fish and other arthropods," explains Lewis.
Chitosan has a number of applications, dependent on its quality, ranging from water filtration and heavy metal chelation, to pharmaceutical and medical applications.
The BioCycle is the main operating subsidiary of MultiCycle Technologies, itself a part of the Insect Technology Group (ITG), which also owns AgriProtein.
The BioCycle uses AgriProtein's black soldier fly (BSF) larvae processing technology in delivering its products.
AgriProtein rears fly larvae – on an industrial scale – on organic food waste and harvests the larvae to make natural, high-protein animal feed products.
"We are in the process of developing a unique BSF production technology that will allow us to generate revenue from faecal waste through its conversion into high-value larval products throughout the world," says Lewis.
"The monetisation of human and municipal waste streams will have a major impact in improving sanitation services in developing countries and will also help to close nature's energy and nutrient cycles, leaving nothing to waste."
Lewis says the current process is that The BioCycle prepares larval feedstock from toilet resources (corrected for particle size and moisture content) and, with some additional nutrient-rich waste, 'seed' this feedstock with young larvae, thereby reconstituting nutrients from that feedstock through larvae growing on the prepared substrate.
"We can then process those larvae into safe and saleable products, and achieve in the region of 50% waste reduction," says Lewis.
"We are still validating the production but, in simple terms the basic idea is that larvae are separated from the residue they feed on. The larvae are then rendered (solids are separated from liquids), with the solids combined with the residue and dried for use in agriculture.
"Liquids are further separated to recover oil. The chitin extraction is currently only at lab scale and yet to be industrialised."
The BioCycle undertakes its research at its own ITG-sponsored research facilities in Durban, and is in the process of developing further research and development capacity at the ITG labs in Philippi, Cape Town.