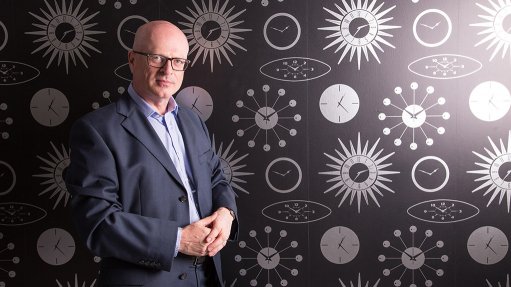 Telkom Consumer CEO Attila Vitai
Information and communications technology giant Telkom is continuing its post-restructure growth strategy with the unveiling of a new unlimited digital entertainment product offering called LIT.
In what Telkom Consumer CEO Attila Vitai described as a first in the market, Telkom is delivering a zero-rated mobile digital content streaming service as part of its strategy to drive down the cost of data and give consumers more choice over how their data is used.
Telkom earlier this month responded to the #datamustfall consumer movement, which called for a drastic reduction in data prices, by unveiling a series of new pricing structures for its fixed-line uncapped data packages to entice more customers onto its network and deliver lower data fees.
The fixed-line Unlimited products had followed the launch of Telkom's successful FreeMe and FreeMe Family mobile offerings.
"We have already focused on disrupting the data market. Now, we are upping our game to provide our customers with a compelling proposition for all the data we've given them.
"Our LIT offer enables South Africans to access world-class, on demand streaming content, without incurring additional data costs. We believe this is a game changer," Vitai told media during the LIT launch in Johannesburg on Thursday.
Telkom had partnered with several digital video and music content producers, including Netflix, YouTube, Google Play, Google Play Music, Apple Music and Simfy Africa, to allow customers to stream content from these sites without data being deducted from their bundles.
The LIT series of offerings will be available from September 1.
LIT Music will be available to existing and new FreeMe 5GB and higher contract customers on a smartphone or tablet.
LIT Video, offering the streaming of standard definition video on your smartphone or tablet from selected video service providers, will be made available to subscribers of Telkom FreeMe 5GB and higher contract customers.
Telkom will, over the next few weeks, also extend the offering to its prepaid customers.
Further, later in September, Telkom will launch LIT TV Home, which will enable customers to stream shows, movies and music at home through a Telkom LIT TVC 100 media box on the Unlimited Home 8MB/s and 10MB/s ADSL and fibre offerings and new "50GB + 50GB and 100GB +100GB" contract subscriptions.
"Telkom will continue to grow the content available on LIT, ensuring that it provides subscribers with a variety of unlimited streaming platforms," Vitai concluded.