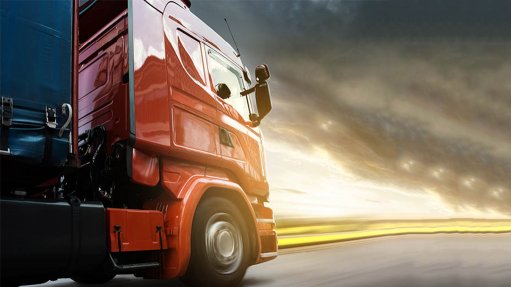 SUN SETTING ON HIGH FUEL COSTS Fuel Management System reduces fuel costs for the trucking and logistics industry
Fleet and fuel management company Globaltrack has identified through research that technology, costs and society are the economic forces that have a direct impact on the survival of transport companies.
The most prominent of these forces is technology, with the automation of in-house processes, and a lack of digital culture and training affecting the logistics and transport sector.
"Further, the cost of doing business in South Africa has increased over the past few years because of external market conditions and social forces, such as fuel theft by drivers on a client's premises and at filling stations, also affecting fuel management systems," says Globaltrack marketing and content manager Carla Goosen.
Globaltrack helps to combat these forces through its fuel management solution, designed to give transporters control over their fuel expenditure. An exposition at the TruckX Expo will demonstrate how fuel probes within the vehicle's fuel system gather data, which can be reconciled for the fleet owner. The information from these probes is sent through the cloud-based fleet system, called Webtrack, which is a fleet and fuel management web application that can be used by transport companies.
"Companies can accurately monitor a driver's actions, while a report enables clients to make quick and accurate decisions on a driver's performance and road behaviour, she adds.
"Using vehicular technologies to monitor and assess drivers provides fleet managers access to data that would help with key decisions regarding cost saving and operational costs," reports Goosen, adding that these all eat into a client's profits.
The solution caters to the transport and logistics sectors, and also offers solutions to the mining, construction, agriculture and yellow equipment – specifically the earthmoving, quarrying and construction sectors. With a 70% market share in the Southern African Development Community including cross-border satellite tracking options, 20% of Globaltrack clients have the fuel management solution to accurately monitor and lower fuel expenditure.
Globaltrack aims to become the largest fleet and fuel management solutions vendor in Africa.
"We want to bring the reality of the three economic forces to light, and introduce our solution that guarantees no risks and high rewards," emphasises Goosen.
Photo credit to: Transport Executive