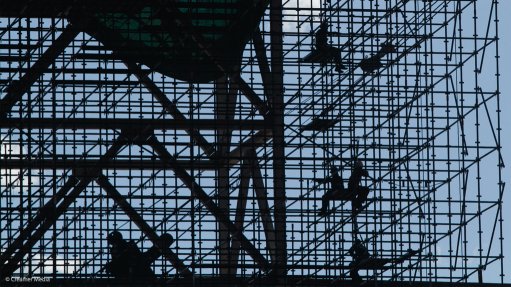 Photo by: Duane Daws
Multinational company Tata is looking to take its business on the African continent to the next level.
Tata Sons business development and public affairs head Madhu Kannan told journalists that while the group had worked on the continent for almost 40 years, "the game right now is to see if we can build scale".
"We have been there for a long time, but the question is, how can we take it to the next level," he told a media delegation visiting the Tata operations in India.
To achieve this, the group would leverage its current businesses in African countries in a more structured manner, Kannan said, noting that the company had decided on this prioritisation strategy about a year ago.
"Africa is big market, with a lot of good services that can be sold into the market. The continent is still in the early stages of development and there are a lot of services that we are able to successfully provide in markets like India that can be applicable there," he said.
Kannan said the company would initially focus on three regions to grow its business on the continent.
These were Southern Africa, with a focus on South Africa; Eastern Africa, and in particular Kenya and Ethiopia; and West Africa, where the company would focus on Nigeria and Ghana, besides others.
When asked about the country selection, he explained that the company would look to work more broadly on the continent; however, prioritisation was necessary to kickstart the process.
"I can't afford to be in 50 countries at once," he said, adding that different Tata operating companies would focus on different regions.
Further, Kannan said the group had identified three broad sectors that offered "interesting opportunities" for the group in Africa, namely automotive, trading and infrastructure.
The company would also keep the consumer space in mind; however, the focus on this sector would not receive the same amount of intense focus.
SOUTH AFRICA
In South Africa, Tata was currently working with State-owned power utility Eskom to provide testing, inspection and certification services for the Medupi and Kusile power station projects.
Tata Consulting Engineers (TCE) MD JP Haran explained that Tata, unfortunately, could not contribute much to the Medupi project as it had entered the process too late.
"Technical improvements are possible and TCE would be happy to work with Eskom on their future and existing projects."
He also noted that, at Kusile, TCE became involved at an earlier stage and might be able to do more.
"We are confident that we will be relevant to the project and we will not be more costly than other resources," he said, adding that the group had gained experience on similar projects in India and believed that it could, therefore, replicate those successes in South Africa.
Meanwhile, Tata Projects MD Vinayak Deshpande told the media delegation that Tata Projects was investigating methods of refurbishing old power stations, from which South Africa could potentially benefit.
"We are looking at how we can provide those services and recommission those old power stations, to enable them to provide more power," he said.
Deshpande said Tata Projects had done an initial scoping study to determine what would be required.
Currently, it was expected that a cross company group, comprising Tata Projects, Tata Power and TCE would provide these refurbishment services to clients such as Eskom.
Deshpande added that while these services would be separate to those already supplied to Eskom by Tata Projects, the company would look to leverage its existing relationship with the power utility to enter the refurbishment market.