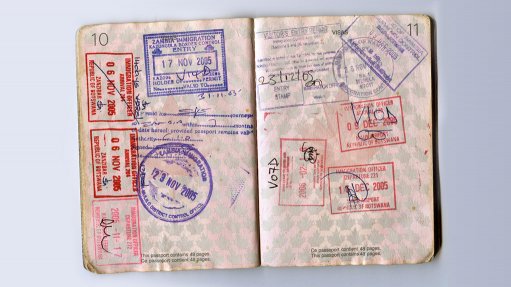 Photo by: Wikimedia Commons
South African visa delays have prompted global trading and distribution company Tata International to relocate some key staff from its African headquarters in Johannesburg, to Tanzania.
Addressing an African media delegation visiting Tata's operations in India last week, Tata International MD Noel Tata said the company was finding it increasingly time consuming to get visas for its managers to enable them to work in South Africa.
He noted that the problem started about a year ago, with up to six-month delays in the granting of some visas.
"While I understand that, for a domestic business, we must encourage local employment, we believe that for a supervisory business across Africa, we ought to be granted faster, quicker employment visas to enable us to grow our business the way we should," he stated, adding that the company did employ local people at many of its South African operations.
Tata told journalists that the employees experiencing visa delays were mostly on senior management level and included those responsible for functions such as strategic planning and financial controlling.
He noted that these people also managed the group's operations in other African countries, such as Nigeria and Kenya, from South Africa.
"We have had to position some of these people in countries such as Tanzania and had to move a part of our business to Tanzania, because we get visas more easily in Tanzania than we do in South Africa," Tata stated.
He also noted that the company did not necessarily want to employ more people in South Africa, but rather wanted the flexibility to move its employees between its various offices.
However, he said it was too early to say whether this was something that would lead the company to reconsider keeping its African headquarters in South Africa.
In addition, Tata noted that, while the company was constantly applying for visas, the company had not directly contacted government on this matter.
The Tata group established its African headquarters in South Africa after the African National Congress came into power in 1994. About 40 people are currently employed at the Johannesburg office.
In the 2015 financial year, $373-million of Tata International's $2.2-billion revenue was derived from Africa.