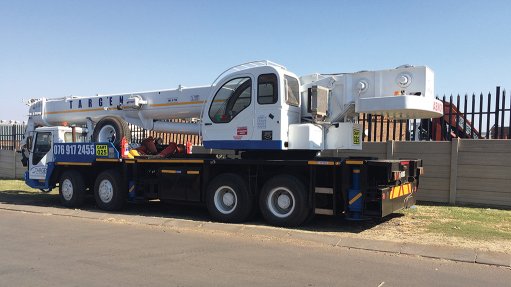 Established in 2013, equipment rental company Targen specialises in the rental of mining-specific cranes, tractor/loader/backhoe units and telehandlers. Targen also focuses on the supply and rental of all site-related equipment used in the mining-construction industry.
Further, Targen is one of a few companies that can supply a comprehensive range of mine-compliant equipment – from kettles to cranes.
The company also identified the need for mobile stores, offices and ablution facilities and has, to this end, developed a modular container system to ease the burden of site establishment in the mining-construction industry.
Further, Targen realised that the industry required trucks that were able to conduct several tasks in terms of delivery and collection. With this in mind, Targen rents out vehicles with operators to various companies.
Moreover, Targen has a variety of certified mobile generator units, enabling clients to have a reliable and constant supply of single- or three-phase electricity on site.
Targen's crane division comprises 40 t and 50 t cranes, as well as a fleet of telehandlers. The company's fleet variety enables Targen to assist with a wider scope of lifting operations.
To complement its crane division, Targen has a comprehensive range of lifting-related equipment ranging from shackles and slings to spreader beams and magnetic lifting devices. Targen prides itself on the fact that all its equipment is certified yearly and is inspected upon receipt from site, as well as prior to despatching to site, thereby ensuring safety on a continual basis.
Targen also offers equipment for the installation, cutting and welding of high-density polyethylene piping. The company's equipment was recently used at the Middelburg Water Reclamation Plant project, in Mpumalanga.
Moreover, Targen is currently involved in lifting operations at Glencore's Goedgevonden colliery, where a new extension to the mine's heavy-duty vehicle workshop is being built.
Targen is located in eMalahleni at the corner of Dorinda and Laboratory roads in Klipfontein's light industrial area.