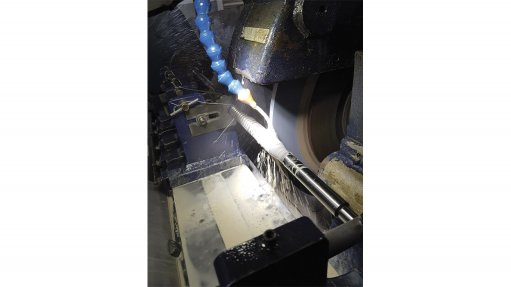 Spicer Young Tool and Gauge supplies (SYTAGS) importer of special Engineering supplies and know specializing in Broach manufacture for the Automotive and Mining sector. Established in 1998 Peter Young SYTAGS started by importing broaches and other special engineering tool and gauges. Young"s expertise and wealth of experience, gained from companies such as GKN Forging & Casting in the United Kingdom and GUESTRO SA, have helped to grow the company from strength to strength.
In 2008, SYTAGS moved to an industrial park and is now based at 20 Bennett street, Neave township, Port Elizabeth. The company began sharpening Broaches and then started the manufacture of round and square broaches used in the motor industry. SYTAGS acquired additional specialized equipment from REDCO Spline Broach company in 2014 and at the same time secured the supply of
rough machined-turned, heat-treated and straightened broach blanks from Europe.
With the assistance of a highly experienced ex-REDCO design engineer, SYTAGS is able to design, manufacture and sharpen round, square, hexagonal and spline broaches up to two metres in length.
The company offers re-sharpening services to most parts of South Africa, with a turn-around time of three to four days, SYTAGS can also offer repair and recalibrate broaches, if they are not too badly damaged.
Additional products and services offered by SYTAGS, Electronic Measuring Equipment (probes), Airtronic Measuring Equipment, Standard & Special Gauging , Hob Gear cutters, Gear and Spline Gauges, Thread & Spline Rack Equipment, Precision Holding Equipment.