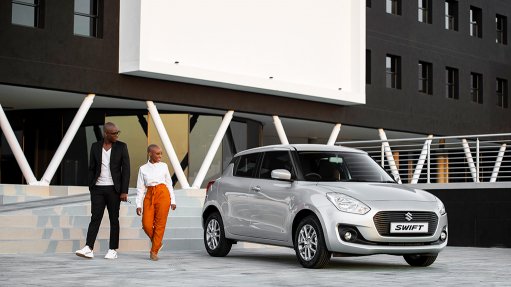 Suzuki Auto South Africa (SASA) sales have broken through the 2 000-unit-a-month barrier.
The local arm of the Japanese small-car specialist started selling vehicles in South Africa in June, 2008.
That month it sold 230 units, and in its first year recorded overall sales of 2 819 units.
In October this year, the company managed to sell 2 032 vehicles in one month, while also setting a new overall sales record as it established itself as a top-six vehicle brand in South Africa.
Just more than 1 400 of the passenger and light commercial vehicles on offer were sold by Suzuki dealers in October, with 621 units finding a home with fleet buyers.
The total dealer sales record was set in September, at 1 466 units.
Suzuki's growing success comes in a domestic new-vehicle sales market that is expected to drop by 30% this year.
Suzuki recorded 731 Swift sales in October, and 426 sales of the S-Presso hatchback.
Following in third and fourth places are the Suzuki Celerio, with 147 units, and the Ertiga, at 127 units.
"It is important to note that Suzuki's growth was not achieved overnight," says SASA sales and marketing divisional manager André Venter.
"Over the past 12 years, we have steadily invested in our corporate capacity, our product range, our local parts storage and distribution network and of course our dealer network.
"By laying the foundations and working hard to introduce the right products into the South African market, we have been able to grow our market share steadily and consistently."
Venter notes that Suzuki will soon open its seventieth dealer, with several additional dealers under consideration for various towns and outlying areas in South Africa.