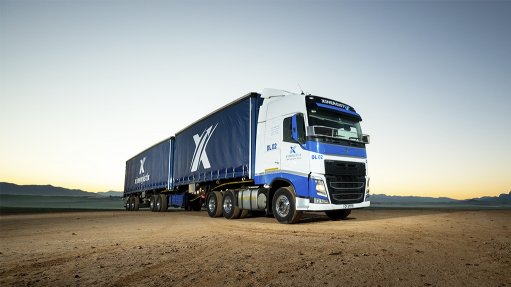 FULL PACKAGE Unitrans has successfully positioned itself and structured its business to offer a full service offering
The current challenge facing the freight, logistics and warehousing industry is that companies do not provide a full service offering and offer only one service, such as transport, in the supply chain, says supply chain solutions provider Unitrans.
"By identifying this challenge in the industry, Unitrans has successfully positioned itself and structured its business to offer a full service offering within the general freight business unit. This enables the company to offer clients a one-stop shop that meets all their freight, logistics and warehousing requirements," says Unitrans business development head Morné de Wet.
The company offers clients a full range of solutions – from refrigerated and ambient line-haul transportation, and bulk and bagged cement transportation, to materials handling and non-hazardous warehousing, as well as freight forwarding and clearing services.
Despite Unitrans' full portfolio of service offerings, there are multiple plans for growth and improvement in the near future, adds De Wet.
"We carry out a lot of sea freight, but we want to expand our air freight portfolio by placing a greater focus on the latter. Additionally, we are exploring the opportunity to start and manage our own warehouses, and not just manage warehouses on behalf of our clients. This will enable Unitrans to expand its client base."
Industry Challenges
While the company has securely positioned itself as a successful entity in the industry, it is not immune to the challenges in South Africa, the most notable of which is the recent looting and unrest in KwaZulu-Natal and Gauteng.
"The looting and unrest have significantly impacted on imports, as the infrastructure was burnt down. This has resulted in clients being unable to store their products, which, in turn, has created a challenge in forwarding and clearing products. Additionally, some facilities have been entirely destroyed and this has affected the return of transport loads," explains De Wet.
However, there has been a silver lining in that, according to De Wet, it has created opportunities, such as people buying more locally produced products, owing to imports being affected.
Further, the positive result of the facilities needing to be rebuilt is that it will create new demand for materials, which will further benefit the increased volumes of transport, he says.
"Uncertainty and volatility are often seen as obstacles to be overcome, however, we believe adversity also presents opportunity. Organisations that can be agile and adapt and react quickly can leverage these opportunities to ensure sustainable growth into the future," he concludes.