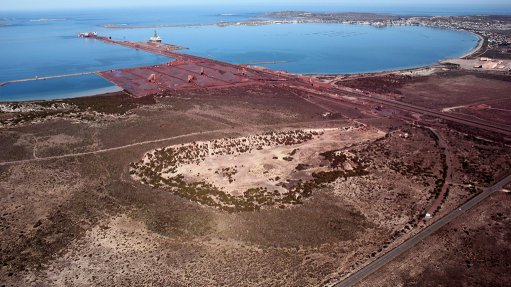 One of two international traders – and their local joint venture partners – that have commercial agreements in place with South Africa-based energy infrastructure company Sunrise Energy, on Thursday discharged 2 450 t of liquefied petroleum gas (LPG) through Sunrise's Saldanha Bay terminal, in the Western Cape.
This shipment, sourced from West Africa, was the first to be shipped from the LPG import and storage facility, Sunrise said on Friday, adding that LPG tankers would become regular visitors to the Port of Saldanha Bay, to ensure that the Western Cape is supplied with the "much-needed" gas.
Sunrise Energy CEO Pieter Coetzee noted that delivery of the first of many LPG cargoes would address the shortage and solve the supply crisis of LPG in the country.

"Not only will the unblocking of the supply of LPG change the energy landscape in the Western Cape, it will provide much-needed LPG access throughout South Africa. LPG is an ideal alternative and cleaner energy source, which can be utilised by commercial enterprises, households and industries," said Coetzee.
He added that the Sunrise Energy project would facilitate supply to small, medium-sized and microenterprises, which have long been denied access to the market because of supply constraints,
Underscoring the efficiency of the Sunrise Energy terminal, which was designed to allow for the quick dispatch of product to the market, the first LPG vessel was offloaded in about five hours, after which 25 t was loaded into LPG trucks in about 20 minutes – a level of efficiency "unheard of in South Africa", according to Coetzee.
Sunrise believes its project will allow for the consistent and secure supply of LPG into the Western Cape, which has for years been supply constrained.
Further, the company is planning to construct rail links to the country's interior, which will enable cost-effective supply to inland markets. Sunrise says provision for modular expansion – Phases 2 and 3 of the project – will enable the company to meet regional LPG supply demands for the next 30 years.
The Sunrise Energy terminal was designed to meet stringent international standards, with safety being the first priority. It is the first of its kind in South Africa.
The terminal is now fully commissioned and has commenced dispatching LPG road tankers to the market.