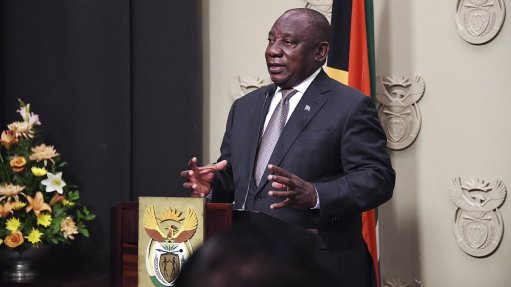 President Cyril Ramaphosa
As South Africa prepares to observe Public Service Month in September, President Cyril Ramaphosa admits that there are fundamental problems government is working to fix.
He pointed out that the experience for many South Africans is a State that is falling short of expectations.
He said government was focussing on the "political-administrative" interface, where many political office bearers are involving themselves in administrative matters that should be the responsibility of professional public servants.
"While the public service is required to implement the electoral mandate of the governing party and to account to the Executive, they need to be able to do this work without undue political interference. Public service managers must be given the space, the means and the resources to manage. Senior appointments are sometimes made on political considerations rather than expertise. This severely limits the capacity and effective functioning of the State," Ramaphosa said.
He admitted that civil service has become associated with patronage over the years and said public service should be focussed on efficiency, performance and developmental outcomes.
He said government's priority was to build a capable State by addressing its failings and the capacity of the public service.
Ramaphosa stressed the importance of attracting qualified candidates into civil service and presenting it as a career destination, and not a desk job that requires minimal effort.
He said a role in public service was an honour and privilege that demanded dedication, selflessness, professionalism and commitment.
"At a time when we have been confronted with a series of scandals that point to clear complicity by certain public servants in acts of corruption, this Public Service Month should be an opportunity for the men and women tasked with this weighty responsibility to set themselves apart – to rededicate themselves to their calling and to fully comprehend what it truly means to be a servant of the people," Ramaphosa said.