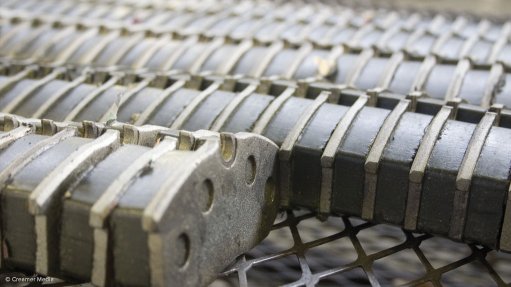 HEAT TREATMENT The company does heat treatment for various automotive components
Photo by: Duane Daws
Since it obtained its licence from heat treating and manufacturing services company Nitrex, in Canada, heat treatment specialist P.H. Heat Treatment provides the automotive industry with controlled nitriding and ferritic nitrocarburising processes for automotive components, which form part of the Nitreg® range.
"The difference between these processes and conventional gas and salt bath nitriding is the ability to control the nitride (white) layer hardness and thickness, overall case depth and hardness, resulting in excellent quality and repeatability. Further, each Nitreg® treatment is tailored to the requirements of each type of component," says P.H. Heat Treatment managing member Cecil B Zlotnick.

He adds that these processes are all carried out at low temperatures between 450 ºC and 600 ºC, compared with conventional case hardening. The Nitreg® processes result in hard-wearing, anti-seizure and corrosion resisting surfaces.
Zlotnick says that all automotive components are subject to stringent quality testing after heat treatment, supported by a fully equipped metallographic laboratory. "Here components or test pieces accompanying them are checked for case depth, microhardness and microstructure."
He notes that the Nitreg® process is applied to automotive components such as actuator housings, bearings and needles, brake pistons, camshafts, crankshafts, clutch hubs, engine valves, gears, piston rings, rocker arms, fuel injectors, seat tracks, wiper shafts and shock absorbers.
P.H. Heat Treatment received the licence from Nitrex in 2004 and has been providing high-quality heat treatment on automotive components since then.
Zlotnick further points out that, if manufacturers wish to extend or initiate high technology component manufacturing currently not produced in the country, P.H. Heat Treatment is able to support them with its expertise in a range of heat treatment.
The company has also provided conventional processes for various industries, including automotive, such as neutral hardening, atmosphere normalising, carbon restoration, various case hardening treatments (gas carburised and carbonitrided), annealing and tempering, as well as subzero treatment.