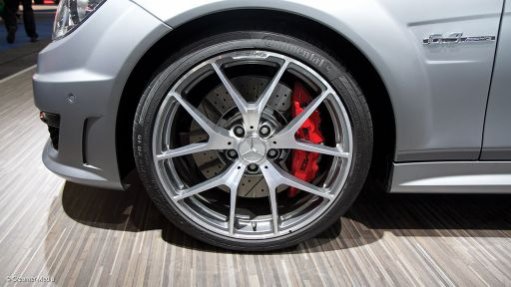 S&P Global Ratings says it projects that global light-vehicle sales will fall by almost 15% in 2020, owing to the Covid-19 pandemic and sharply lower global growth.
"In our updated scenario, global light-vehicle sales will likely decline to less than 80-million units in 2020, versus 90.3-million in 2019," says S&P Global Ratings credit analyst Vittoria Ferraris.
"We expect this decline will be particularly severe in the second quarter of the year, only gradually recovering thereafter, provided that restrictive measures are effective in slowing contagion."
In response to fading demand, a large majority of global auto manufacturers have announced production shutdowns at most of their plants in Europe and in the US, and have switched to liquidity protection mode.
"Our revised sales scenario indicates intense credit pressures ahead for automakers," says Ferraris.
"We expect potential government stimulus packages and central banks' actions to facilitate access to funding will only partially relieve these pressures."
In Europe and the US, S&P Global Ratings project light-vehicle sales will decline by between 15% and 20% this year.
In Europe, the company foresees a limited recovery, which would bring units sold to around 19-million.
In the US, S&P Global Ratings forecasts a low double-digit recovery in 2021, before the market settles at around 16-million units in 2022.
Despite evidence of recovery in China, the company think it is likely that light-vehicle sales will decline in the 8% to 10% range this year on the back of the material first-quarter shock that has led S&P Global Ratings to lower its economic growth forecast to 2.9% in 2020.
While 90% of China's automakers have resumed production, S&P Global Ratings expects utilisation rates to be running low and anticipates that companies will only slowly adjust production owing to a gradually recovering supply chain and demand.
This scenario incorporates moderate stimulus from local governments, but does not factor in large-scale central government-led stimulus which could be in the form of a significant purchase tax cut.
It also excludes the possibility that production ramp-up might be disrupted by a shortage of components, owing to prolonged shutdowns at key overseas auto suppliers.