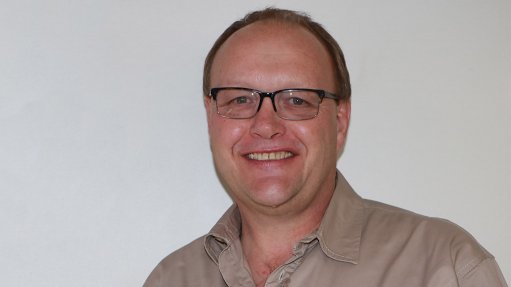 Gold Fields EVP for South Africa Martin Preece
JOHANNESBURG (miningweekly.com) – Gold mining company Gold Fields has reached agreement with global engineering group Sandvik to trial a battery electric vehicle (BEV) underground loader at its South Deep gold mine, with the project starting towards the back end of next year, Gold Fields EVP for South Africa Martin Preece said on Tuesday.
Preece was responding to media reports of Sandvik undertaking a two-year BEV production study in Australia in partnership with the Johannesburg- and New York-listed Gold Fields.
South Deep is a bulk mechanised underground mining operation in the Witwatersrand basin, near Westonaria, 50 km south-west of Johannesburg, and the eventual likely use of BEVs is seen as part of a strategy of reducing carbon emissions from its operations. Also under construction is a 40 MW solar power plant.
Speaking to Mining Weekly by phone, Preece said that Sandvik would be bringing a trial unit to South Africa next year as a promotion at next year's Electra Mining Exhibition. Thereafter, it would be deployed for trialling at South Deep towards the back end of next year.
"We'll run the unit and Sandvik will obviously want the information from the trial as much as we will. As South Deep's existing diesel fleet over the coming years reaches the end of its economic life, we will steadily section-by-section convert the mine to a battery electric fleet," said Preece, who emphasised the need for the conversion to be carried out in a very measured way.
During the trials, the BEVs will be adjudged for their uptime. "You can swap the battery in six minutes or less," the media release quotes Gold Fields VP operations Australia Graeme Ovens as saying.
Another advantage cited by Ovens is a better underground working environment of less heat and fumes.
St Ives is targeting an 85% contribution from renewable energy, which will be up on the 55% renewable energy contribution from a hybrid power system at Gold Fields' Agnew gold mine, also in Western Australia.