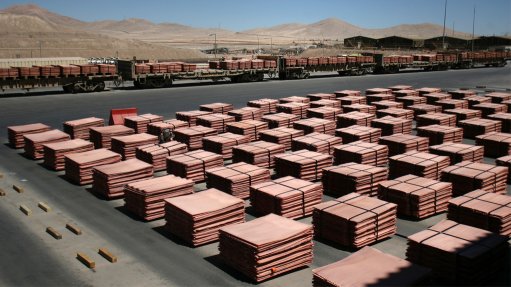 Fitch Solutions expects commodity prices to moderate in 2022
Fitch Solutions expects growth in South Africa to slow to only 2.1% in 2022, having expanded by an estimated 4.8% last year, as the base effects of 2021 fade and longstanding constraints come to the fore once again.
Lacklustre economic activity in South Africa would also weigh on the performance of the Southern African region, which Fitch Solutions expects to expand by 2.8%, down from 3.9% in 2021.
Steady growth of 3.6% is expected for sub-Saharan Africa (SSA) as a whole.
Head of SSA country risk Jane Morley indicated that South Africa's unemployment rate, which reached an all-time high of 34.9% in the third quarter of 2021, was also likely to remain elevated this year.
There might be limited progress, however, in recreating some of the 325 000 jobs lost in KwaZulu-Natal and Gauteng as a result of the political violence, looting and destruction of property that took place in July last year.
Joblessness is expected to remain elevated at around 31.3% in 2022 and act as a substantial constraint on private consumption.
Despite government's commitment to fiscal consolidation and a target of cutting the deficit in 2021/22 to 7.8% of gross domestic product, from 10% in 2020/21, spending would remain elevated in order to sustain the R350-a-month social relief grant, implement repairs following the July riots and to create 440 000 short-term work opportunities.
This spending would be supported from increased revenue as a result of surging commodity prices and strong income tax collections from corporates.
However, Fitch Solutions expects commodity prices to moderate during 2022, but it is also forecasting the rand to trade at an average of R15.20 to the dollar, down from its 2021 average of R14.70.
"Positive policy initiatives, including an increased focus on public-private partnerships, will provide some support for investment and we also expect some modest progress in tackling long-standing power supply constraints, given an increased role for private generators.
"However, business sentiment remains fragile and constraints in South Africa's operating environment, as well as high borrowing costs will see the South African Reserve Bank expected to hike its repo rate by 100 basis points to 4.75% this year, which will weigh on private investment," Morley said.