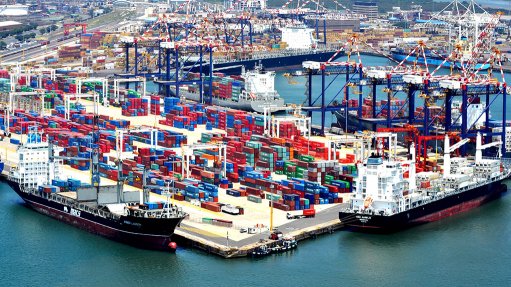 South Africa is not, as is so often punted, the gateway to Africa, says Africa House director Duncan Bonnett – this is a mere "influence illusion".
The country is more a gateway to Southern African, and not even all of that.
"We are not the gateway to Angola. Angola is the gateway to Angola. We're partially the gateway to Mozambique. We are pretty much the gateway to the landlocked parts of Southern Africa."
This, however, may also change soon in light of the number of ports being developed along the African coast.
Africa House is a consulting and research firm.
The current key developing regions within Africa – East and West Africa – are largely out of South Africa's sphere of influence, bar one or two pockets of success, notes Bonnett.
Central Africa also has little or no South African presence.
The bad news is that Southern Africa, even if excluding the poorly performing South Africa, is the worst performing region in sub-Saharan Africa in terms of economic growth.
Sub-Saharan Africa's growth is currently being driven by East Africa, says Bonnett.
East Africa's regional economy has not contracted at all, whereas every other region has done so. This is owing largely to the fact that East Africa is not an extractives dependent region, which means it remained unaffected by the recent sharp downturn in the commodity markets.
Mining and oil and gas are only now starting to become of some importance in East Africa, says Bonnett.
In Southern Africa, Angola, Mozambique, Zambia and the Democratic Republic of the Congo were all hit by commodity price declines, while Zimbabwe, eSwatini and Malawi faced – and still face – a combination of low commodity prices, a prolonged drought and poor governance.
The opening up of growth axis in Africa away from South Africa, will see a shift away from goods supply from South Africa, warns Bonnett.
"In fact, it is already happening. Most of the big miners and oil and gas companies are from China, India, Australia and Canada. So a lot of supply is coming from these markets.
"It's a global market out there.
"When I was in Kampala a few week ago there were delegations from Italy, Turkey – a major competitor in the region – Malaysia and the US all looking for opportunities. There has not been a single official South African delegation in the last three years."
Bonnett confirms that China has a strong influence in Africa, as is widely believed, with Indian companies also growing their influence. Other countries, such as Brazil, Morocco, Kenya and Nigeria are also investing in sub-Saharan Africa and increasing their export opportunities.
Morocco, in North Africa, took a bilateral delegation of 150 companies to Rwanda last year. Morocco and Zambia have already signed 19 governmental and economic partnership agreements. Morocco has also applied to join the Economic Community of West African States and is pushing for a single currency for the region.
To ensure their presence in the growth regions of Africa, South African companies need to take a longer term view and entrench themselves in key markets in these regions, ensuring that their product has a local presence and manufacturing footprint, if possible, says Bonnett.
The African Continental Free Trade Agreement (AfCTA) may also offer some assistance to South African manufacturers.
It could, potentially, create the world's largest trade bloc, comprising 55 countries with a gross economic product of $2.2-trillion in 2017 numbers.
The bulk of African countries – 49 – have signed the agreement, with 24 ratifying it, meaning it is now in force.
The deadline for the submission of tariff schedules was December last year, but is now only likely in late 2019.
The AfCTA envisions a tariff phase down over five years on 90% of goods, and over ten years for least developed countries.
Currently only around 15% of Africa's total trade is intra-regional, says Bonnett.