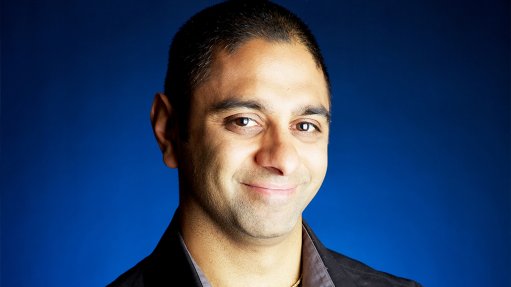 Chetan Mistry Water sustainability needs to be prioritised
With the agriculture sector heavily relying on water to ensure that it can continue to function, more strategies have to be adopted and solutions applied to manage the effects of water-related challenges in the industry.
"Water will need to be looked at differently, especially since agriculture is one of the highest consumers of water. The sector will need to ensure that water is used sustainably," says water technology company Xylem Water Solutions strategy and marketing manager Chetan Mistry.
Xylem agriculture sector solutions primarily cover pumping, metrology and treatment.
Pumping involves abstractions from source, such as surface or borehole water, water transport and pressure boosting. Metrology allows for the monitoring of water used, while treatment solutions involves the treatment of raw water and wastewater.
Xylem offers pumps that are efficient and dependable. They ensure optimal running performance and limited water and energy losses.
The company also offers metering technology strategies that can be used to monitor water consumption, and a leak detection plan that avoids water loss.
Treatment solutions offered by Xylem rely on ozone and ultraviolet (UV) rays – as opposed to chemicals – for water consumption, process water and washdowns. These ozone- and UV-based solutions have no negative impact on the environment, when compared to chemical water treatment solutions.
Ozone and UV solutions offer no chemical by-product. There is no waste or impact on the environment. They also limit, while not entirely eliminating, the amount of chemicals needed when water is not required for immediate use.
An additional safety benefit of less or no chemicals is less chemical handling. There is no storage, chemical hazards or chemical transport as ozone and UV solutions are produced on site.
"Xylem offers premium quality products that users can trust and rely on. Many of the solution adoptions depend on the strategy the farms may adopt, such as if they have reuse water strategies," he adds.
Mistry concludes that short-term gain using low-cost products that do not always serve the system can result in increased expenditure in the long term. "Cost effectiveness needs to come from looking at the system holistically and not only in terms of capital investment."