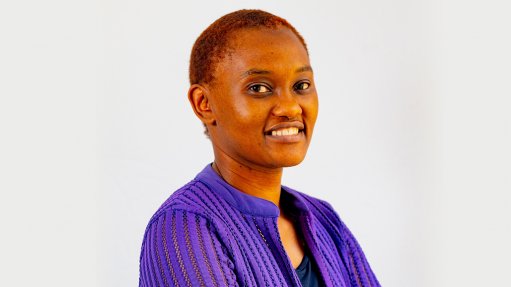 Kudzaishe Chivandire, CFA Stakeholders need to work together to ensure Southern Africa reaches energy mix potential
Southern Africa is familiar with low levels of electricity access and frequent electricity power cuts, owing to dilapidating infrastructure and its inadequacy to provide electricity in rural areas.
However, using alternative and more affordable energy sources, such as solar, wind and waste-to-energy solutions, will enable rural communities to have access to electricity, says advisory firm Birguid associate and chief financial analyst Kudzaishe Chivandire.
"Solar power represents a big opportunity for Southern Africa. We have abundant sunshine and advances in technology are reducing the installation, operations and maintenance costs associated with solar solutions."
For this to be a feasible option for rural communities, there must be "innovative business models that align with the realities of the rural populations".
For example, rural economies are based on seasonal income, which would make large upfront capital expenditure a barrier to accessing these solutions. A viable solution would be to allow rural communities to pay for the daily use of electricity generated by the system, rather than paying upfront for the system and its installation.
Chivandire adds that rendering solar solutions duty free would make solar power systems more accessible, as the number of importers, as well as the volume of imports, would increase, thereby stimulating the industry and increasing the number of installers and installations.
"This would significantly increase the competition, make prices more affordable and accelerate market adoption. This will, ultimately, lead to improvements in electricity penetration across Southern Africa," she says.
In urban areas, individuals using solar power can feed excess power into the grid to "further complement grid supply and ensure energy security".
South Africa and Namibia have demonstrated the feasibility of feed-in tariffs, which allow for independently produced electricity to be fed onto the grid.
In support of this, South Africa and Botswana have introduced integrated resource plans, while Namibia has introduced the National Integrated Resource Plan.
However, Chivandire notes that the plans need to be implemented to have the desired effect.
"We must execute through targeted incentives across the value chain, skills development, adoption of best practices and adequate process, which are supported by accountability at all levels, including government."
Through programmes offered at organisations such as the Africa Solar Industry Association and the South African Photovoltaic Industry Association the current lack of expertise and experience in the solar solutions industry can be addressed, notes Chivandire.
The organisations have a range of training and knowledge-transfer workshops aimed at empowering members of the industry, including suppliers, financiers and installers.
"Southern Africa has a high irradiation rate that ranges between 1 500 kWh/y and 2 000 kWh/y. This indicates that the weather is better suited to solar. Therefore, government and the public should take advantage of these conditions to avert the regional energy crisis," notes Chivandire.