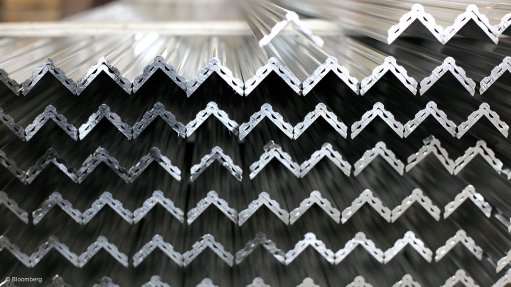 SYSTEM NEUTRAL Productivity enabled a user to optimise aluminium purchases and cutting of aluminium
Photo by: Bloomberg
Manufacturing management software developer Bizmantools has registered a tenfold increase in business from the aluminium and glass manufacturing industries in the past year, in addition to significant positive response towards its labour productivity management software solution, BMT-Productivity.
A key reason for the response includes that the software, which aims to rapidly increase profitability by facilitating increased management performance at all levels of manufacturing, "is supplier and system neutral", says Bizmantools product developer John White.
He adds that this entails that companies can mix and match any and all material fabrication systems from multiple suppliers in quotations.
White says it also enables companies to load their own aluminium profiles onto the system and so provides complete user control and freedom in the quoting process.
Inso Architectural Solutions, one of the largest custom manufacturers of aluminium windows, doors and showers operating in Southern Africa, was one of the first users of the Productivity system, which improved output at its factory.
Within the first three months of using the software, the company achieved a 20% increase in factory capacity, and its aim is to increase by a further 20%.
The Productivity system also enabled Inso's management "to identify constraints, manage resource requirements and refine processes to improve the productivity of its staff and factory, as well as reduce overall manufacturing costs by refining the process and identifying more streamlined and efficient methods".
White further reiterates that the software has been used to tackle practical challenges in the industry, ranging from project management to the need to optimise aluminium purchases and the cutting of aluminium and glass stock.
Software Update
In light of this demand, the company will issue an updated version of the software this month that includes an extended quoting system, a project management system, a production management system and a raw materials management system.
While new features will include additional inertia calculations, architectural specified U-values, which indicate building insulation levels, as well as integration into the leading accounting package for small to medium-sized businesses in the country, White stresses that a core feature remains the software's flexibility for different users.
The release will also be made available again to clients of aluminium door and window hardware distributor Hinges & Hardware. The company made a 'Lite' version of the software's quoting module available to its customers to assist in the selling of its aluminium products, Engineering News reported last year.