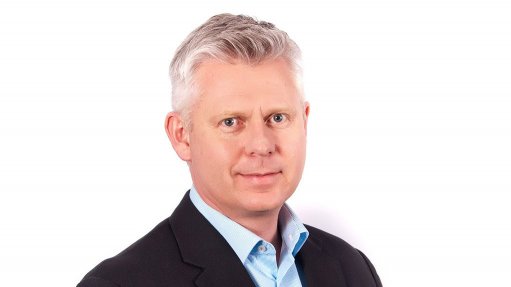 The use of mobile devices to view business data and reports is greater on smartphones than on tablet devices in South Africa and the use of smartphones for this purpose is expected to remain dominant, says business intelligence company PBT Group chief technology officer Gerhard Botha.
The higher use of smartphones, compared with the lower-than-expected use of tablet devices, is partly attributed to smartphones always being at hand, while tablet devices have not been adopted for business use to the same extent, he says.
"Tablet devices are predominantly bought for executive-level employees, which means that the broad use of these devices to view business reports is constrained, while most managers have smartphones, driving their broader adoption and use," Botha adds.
Tablet devices and smartphones can dis- play the increasingly common visual represen-tations of business data, which also enables the selection of subsets of the information to gain more detail.
"The intuitiveness and fluidity of the visual representations of business data drive their use at all levels and enables all levels of manage-ment to use the same report to view the data relevant to their divisions. All inputs from the divisions can then be integrated into a single platform for the entire company, making visual representations powerful reporting tools for companies," he notes.
Tablet devices are generally used for informa- tion gathering and consumption and they are not used as much as desktops for transactions and analytics. This is slowly changing because tablet devices are increasingly being used for daily business functions, highlights Botha.
"Tablet penetration in South Africa is about 1%, while smartphone penetration is about 20%. The broader use of smartphones and the slow adoption of tablets mean that companies should expect smartphone use to increase more rapidly than tablet use in the medium-term future."
However, companies must prepare for increased smartphone and tablet use by pro-viding visual representation programs that will function on all devices in the company's information technology ecosystem, highlights Botha.
"Tablets have not yet replaced the use of laptop computers for many business functions, such as programming and development, which also slows down the adoption and use of tablets. However, companies should be [aware] that the role of desktops and laptops will change in the future."
While large displays will remain a feature of workplaces, more people will use portable devices as desktop replacements that can be plugged into any display for work functions, he adds.
"People will carry their work devices with them and they will be able to plug these into any display that is available to do their work. These portable devices will store some data and will contain their security clearances and authorisations," he explains.
However, significant portions of the data on these portable devices will also be stored on the company's servers, enabling the company to maintain control over its data and to replace devices easily by synchronising the devices with the servers.
"As mobile device penetration increases, more analysis, reporting and work functions will be performed on these devices and people will increasingly expect these functions to be available on any mobile device. Companies must aim to support the full ecosystem of devices in their businesses, as devices are increasingly becoming commodities," concludes Botha.