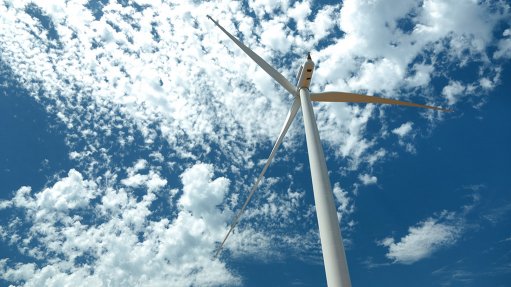 Small-scale renewable-energy developers were facing significant challenges in funding their projects, with relatively high compliance costs related to bidding in the Department of Energy's (DoE's) small-scale independent power producer (IPP) programme adding to the constraints.
Of the 3 725 MW to be generated through the DoE's Renewable Energy Independent Power Producer Procurement Programme (REIPPPP), 100 MW was allocated to the procurement of small projects, which individually had to have a generation capacity of between 1 MW and 5 MW.
During the small-scale first-window Stage 1 bidding round of the REIPPPP, 102 small-scale projects, generating 450 MW, had been applied for, with 78 of these projects, generating 345 MW, having been successful.
The selected projects included solar photovoltaic, wind and biomass technology and would be allowed to submit a bid at a Stage 2 bidding round, the first of which would close on November 1, 2014.
"Should a number of projects obtain preferred bidder status in March 2015, construction of certain projects may start around the third quarter of 2015, subject to obtaining the necessary approvals on time," the DoE stated.
However, South African Photovoltaic Industry Association (Sapvica) vice-chairperson Mike Levington told Engineering News Online that there was a lack of capacity in the debt market to fund these smaller renewable-energy projects, as the banks were not interested in project finance of this size.
He added that delays in the procurement processes, such as the delay in announcing the dates of the bid windows for the small-scale IPP programme, placed financial strain on companies and small, medium-sized and microenterprises (SMMEs) in particular.
South African Renewable Energy Association chairperson Johan van den Berg explained that the cost of submitting a bid in any of the REIPPPP bid windows was between R2-million and R4-million. If this cost was divided by a 140 MW project, the relative cost was not that high; however, if the cost was divided by five – for a 5 MW project – the cost for each MW generated was much higher.
"This relatively high compliance cost has a significant impact on the price that smaller projects require to be feasible," Van den Berg said.
The DoE told Engineering News Online that it was aware of the challenges faced by SMMEs in funding their projects acknowledging that "lenders might not be keen [to fund] small projects".
The department indicated that it was looking at possible mechanisms to make it easier for the small-scale project developers to participate in the programme. These mechanisms were expected to be announced in due course.
Meanwhile, Levington said he believed the small-scale IPP process to be too complicated and suggested South Africa should look at jurisdictions such as Ontario, Canada, which had established a successful online process for bid submissions.
"In South Africa, the process is too similar to that for the large-scale REIPPPP projects – however the DoE has lightened the load on developers in the request for proposals for the fourth round so hopefully this will extend to the small-scale IPP process in the future," he added.
Meanwhile, small-scale developers had also indicated that the amount charged by power utility Eskom to issue cost estimate letters, detailing how a particular project could be connected to the grid, was too high, especially since these letters were a prerequisite to bidding.
Cost estimate letters for renewable projects of between 1 MW and 50 MW, which made up Eskom's "large category", were currently priced at R52 000.
The utility said the cost estimate fee had been introduced in October 2013 to enable the utility to recover costs associated with the detailed engineering, pricing and legal work required to produce a cost estimate.
"Between the first three bid windows [of the REIPPPP], Eskom processed in excess of 1 000 cost estimate letters without direct cost recovery from the potential IPPs and, therefore, this cost had to be recovered from all customers.
"Many of these IPPs eventually never submitted bids [for] the government procurement programme. Preparation of a cost estimate letter requires network planning and grid studies to be conducted and this is followed by a vetting process involving pricing and legal teams," Eskom explained to Engineering News Online.
The utility added that its fees were based on Engineering Council of South Africa (ECSA) engineering rates.
Eskom said its fees were structured to make it affordable and attractive for small-scale embedded generators of between 351 kW and 1 MW to participate in energy procurement programmes, with no fees required for microgenerators that generated up to 350 kW.
"It is important to note that the cost estimate fee forms a very small fraction (typically less than 0.1%) of the total project costs for renewable IPP projects. Successful bidders in the DoE's REIPPPP [can] recover the cost estimate letter fees from Eskom's Buyer Office by including these fees in the determination of the bid tariff," the utility pointed out.
Levington conceded that, as grid capacity to connect projects would become a critical issue for the selection of IPPs in future, and as cost estimate letters were the only official information bidders had to determine grid capacity, there had to be a charge for this information.
"[However], it is important to ensure that the bidding costs for such projects are as low as possible," he said.
Van den Berg reiterated that small project developers would typically have less capacity to absorb transaction costs.