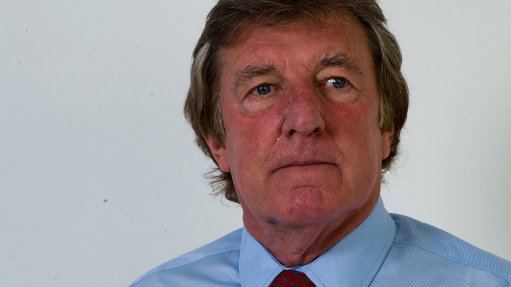 JOHN THOMSON The focus on training at the CIS will provide useful networking platforms for employers, government, training organisations and other stakeholders
Having identified the lack of training opportunities as a rising concern in the oil industry, the biennial Cape Industries Showcase (CIS), scheduled to take place from July 13 to 15 at the Cape Town International Convention Centre, will focus on skills development and training in the sector.
According to professional exhibition company Exhibition Management Services MD John Thomson, there is a need for industry- focused training programmes that can provide younger generations with the necessary skills for an array of career opportunities in the oil industry.
"There is a severe shortage – which needs to be alleviated – of technically skilled youth who work in the oil and gas industries. We have, therefore, focused the spotlight on this issue and have offered skilled education and training services in this particular field a substantial discount on exhibition stands," he says.
Thomson adds that the focus on training at the CIS will provide a useful networking plat- form for employers, government, training organisations and other stakeholders to promote training and skills development.
Cape Town-based oil and gas products manufacturer and services supplier Professional Oilfield Supply MD Chris Brown reiterates that the lack of training in the oil sector needs to be addressed.
"Urgent action is needed to scale up the rate of training in these sectors. We are starting to see growing demand from international oil and gas companies operating in East and West Africa for skilled South African engineers, technicians and managers," he says.
Brown adds that the key skills required in the industry include technical ability, people management, sales and business develop- ment, and safety.
The exhibition, which hosted 130 exhibitors from 13 countries in 2014, hopes to retain its reputation for being a springboard for businesses wanting to grow in the African market.
It also attracted visitors from 29 countries, of which 16 were African countries, supporting the notion that the showcase has become a prime event in the African industry.
Moreover, the showcase will also feature the Oil and Gas Africa exhibition, which will address current issues in the African maritime oil and gas industries.

"We have noted a considerable rise in inte- rest from businesses wanting to exhibit and, with the expansion of CIS, we hope to attract more stakeholders in the allied sectors, as well as individuals who are looking to get into the industries that form part of the showcase," states Thomson.
Workshops
The CIS will also ensure that several industry-specific issues – such as the rise of South Africa's blue economy – are highlighted during the workshops.
Thomson points out that South Africa's coastline of more than 3 000 km potentially offers "massive economic opportunities" – from maritime ports and transportation, manufacturing, tourism and fishing to aquaculture, energy, and oil and gas exploration.
"The blue economy is woefully underexploited. These opportunities need to be leveraged to boost development and reduce unemployment, and training is a major component of this process."
Thomson adds that Oil and Gas Africa's exhibitors will promote training programmes that align with important projects of Operation Phakisa – a government initiative that aims to unlock the potential of South Africa's ocean economy.
"This could eventually create up to one-million jobs and contribute more than R177-billion to the gross domestic product by 2033," Thomson notes.
CIS also comprises the Cape Logistics Expo, the Temperature Controlled Storage and Distribution Expo, the Maritime and Offshore Marine Africa Expo and the Empowertec Cape (SME).