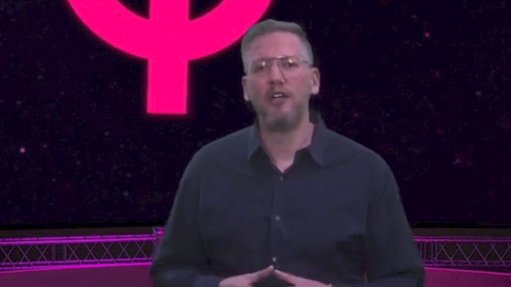 MIC MANN
The 2021 virtual edition of the SingularityU South Africa Summit is gearing up to stimulate the African innovation investment ecosystem by connecting South Africa and Africa's top entrepreneurs and innovative businesses with global venture capitalists, institutional funds, property investors and global thought leaders.
Combined with this year's summit, which will be held from October 12 to 15, will be the Exponential Finance Summit, which was initially scheduled to take place in July.
The merging of the two summits will result in one of the largest thought leadership, innovation and technology events in Africa, with a focus on driving positive change and exponential growth, said SingularityU South Africa and Mann Made co-CEO Mic Mann.
"We believe and have hope that, collectively, we can make South Africa, and Africa, thrive in the future. It is really up to us to be open to learning and connecting with new networks, and ideas to make it happen," he said during a media briefing on Thursday.
"It is essential to come together to learn, network and share ideas and how we can make a better future for all."
SingularityU South Africa and Mann Made co-CEO Shayne Mann added that the Covid-19 pandemic and recent events in South Africa have been extremely challenging, making it difficult to remain optimistic.
"We believe there is an opportunity that lies ahead. The pandemic accelerated our transformation and migration into digital virtual worlds exponentially," he said.
"I have been so appreciative of all the incredible creativity we have seen during this period from people all over the world. Human ingenuity . . . can drive the rebuilding of South Africa and our world. It is the people who step into the arena with courage that make the difference."
He added that the SingularityU South Africa Summit Online will be a key aspect to this rebuilding.
This year's summit focuses on four main themes, namely exponential technologies, global grand challenges, leadership and entrepreneurship and digital marketing.
The summit has over 120 confirmed speakers to date, with more to be announced in due course, and over 60 hours of the best thought leadership to be made available within 150 sessions across four main stages, as well as various workshops and roundtables. The platform will also boast various expos and virtual dealmaking sessions.
The topics will encompass leadership and investment, exponential technologies, such as artificial intelligence, virtual reality, robotics, three-dimensional printing, biotech, crypto blockchain, the future of banking, food security, water education and energy, besides many others.