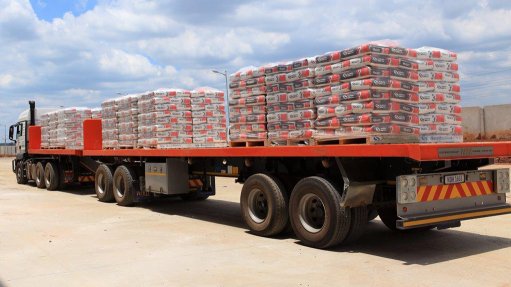 JSE-listed Sephaku Holdings (SepHold) expects to report lower headline earnings per share (HEPS) of between 3.36c and 4.37c for the six months ended September 30, compared with the HEPS of 12.59c reported for the six months ended September 30, 2018.
The company attributed the lower earnings to a continued decline in concrete sales volumes and flat pricing against inflationary cost increases, which particularly impacted on the company's Métier Mixed Concrete subsidiary.
Métier was implementing a strategy to geographically diversify its plant footprint to maintain optimal sales volumes and cost management initiatives to support profitability.
Further, the Dangote Cement subsidiary's sales volumes decreased by 19% in the June quarter, however, had made a steady recovery in the quarter ended September 30.
The challenging operating environment had impacted on Dangote's mining contractor, Diesel Power Opencast Mining, which filed for liquidation on October 18, with mining activities coming to an immediate halt.
Dangote has appointed a new mining contractor.
The company will release its full results on or about November 13.