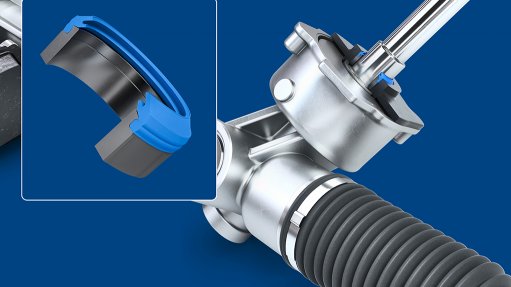 DYNAMIC DUO The bearing and seal combination introduced by Freudenberg has been validated through extensive testing
Advanced materials and product supplier Freudenberg Sealing Technologies introduced a machine component that combines a plastic rotating bearing with a seal in a single, precisely matched unit which the company says is an innovation first.
Introduced in February, the design offers significant weight, cost and friction advantages over separate bearings and seals and also improves the properties of the mated bearings and seals.
Freudenberg has validated the advantages of this new component through extensive testing performed in a sensor housing unit including the seal-bearing component.
While mostly hidden from view, seals and bearings are nonetheless important components in automotive and industrial applications. They are key elements in operational safety and performance and their durability must be optimised to prevent system failure.
At the same time, these bearings and seals must be small, lightweight and cost efficient in keeping with manufacturers' efforts to remove cost and weight from vehicles without sacrificing performance.
Freudenberg has resolved this challenge with the introduction of its seal with integrated bearing. The company spent two years developing this engineered solution and has successfully tested it in a sensor housing of an electric power steering system installed in an electric powered vehicle.
The sensor records data, such as steering angle, which is critical to advanced driver assistance programs like electronic stability control. The seal inside the housing is responsible for protecting the sensor from the penetration of dust, splash water and other media over the entire service life of the vehicle.
Bearings used in the assembly are also important; they must withstand significant mechanical loads – sometimes as much as 3 000 N of radial force when a car drives over a curb with its wheels at an extreme angle.
Freudenberg Sealing Technologies' integrated solution offers significant improve- ments compared with separate bearings and seals.