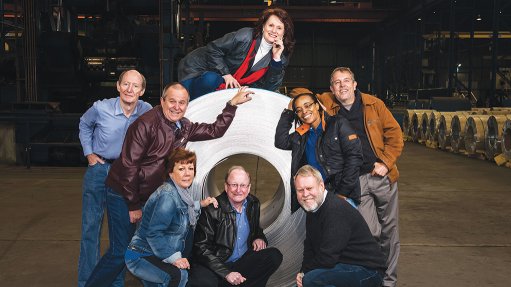 The Southern Africa Stainless Steel Development Association (Sassda) is one of the most active stainless steel industry associations in the world and has, since 1964, been actively increasing the use and awareness of stainless steel in Southern Africa.
The organisation provides a platform for its members to collectively promote the sustainable growth and development of the industry, with an emphasis on stainless steel converted in the South African economy.
Sassda also provides a comprehensive range of products and services for its members, including the provision of technical information and advice, as well as education, training and upskilling. The association also produces a range of publications and provides marketing, industry and business development support.
Sassda membership is open to national and international companies, as well as to individuals involved in the specification, consultation, design, production, distribution, fabrication, manufacture, marketing and use of stainless steel.
Moreover, to complement the regular member meetings and other events held throughout the year, Sassda has embarked on a strong engagement programme whereby members and other important industry players, such as project houses, are visited regularly to keep them abreast of industry developments.
Priority for Sassda is to ensure that its products and services add value to members' businesses. The association helps members work more profitably and productively through the creation of opportunities and markets, which is core Sassda's drive to take the association to the next level.
Moreover, Sassda's collaborative interface with government and nongovernmental organisations is long standing and based on true cooperation.
The association operates on a sector basis, with members grouped into one or more sectors. This facilitates regular networking and promotes further discussion about areas of common interest.
Sassda is managed by executive director John Tarboton, supported by a small but highly competent team of permanent staff and function-specific consultants.