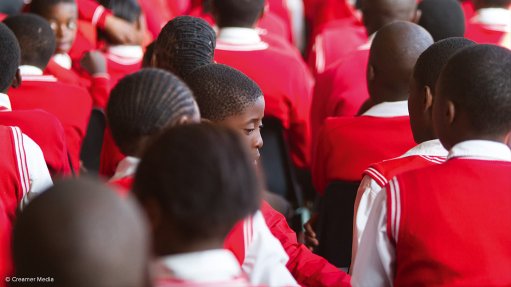 INVESTMENT IN EXCELLENCE Sasol Inzalo Foundation has invested in equipment for technical high schools to build a pipeline of future artisans, technicians and technologists
Chemicals and petrochemicals giant Sasol's, Sasol Inzalo Foundation (SaIF), earlier this month contributed valuable equipment to technical high schools in Parys and Iketsetseng, in the Free State.
The donation formed part of the foundation's Technical Schools of Excellence Network programme, which focuses on boosting South Africa's vocational skills pool and supporting the realisation of the National Development Plan's target of creating 30 000 artisans a year.
"The programme is designed to create a network of technical schools of excellence in South Africa, focusing specifically on the technical subjects. "It is envisaged that it will increase the number of learners who will follow technical careers and move on from secondary education with the required skills to succeed in tertiary technical education and the world of work," said SaIF chairperson Yvonne Muthien.
The SaIF was established as part of South Africa's biggest black economic-empowerment equity transaction. That transaction saw 10% of Sasol shares being distributed among South Africans from designated groups in September 2007. Part of the transaction was the allocation of 1.5% of Sasol's shares to the SaIF.
The foundation is a public benefit organisation, governed by an independent board of trustees. It is an operating foundation that drives excellence in science, technology, engineering and maths education at all levels of the education value chain.
It is not a grant giving entity, although requests for funding are considered that match its strategy and create opportunities for effective partnerships.
Since 2015, SalF has invested in 6 000 learners and their teachers from five technical schools in the Free State, Gauteng and Mpumalanga.