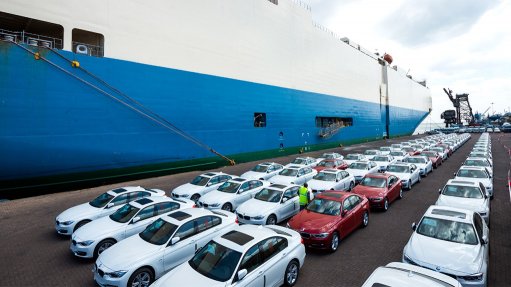 The Covid-19 pandemic has seen South Africa's biggest new-vehicle export market suffer its worst September sales month this century.
According to the UK's Society of Motor Manufacturers and Traders, there were only 328 041 new registrations in what is normally the UK's second most important sales month in the year.
South Africa's vehicle manufacturers exported 101 401 new vehicles to the UK last year.
South Africa's second biggest market is Germany, with exports at 37 152 units in 2019.
"September's year-on-year UK car market decline is against a weak comparison base last year and is disappointing," says GlobalData automotive analyst David Leggett.
"The recovery of new car demand following the relaxation of Covid-19 lockdown restrictions in June continued, but the latest data suggests the rebound is now running out of steam as pent-up demand is met.
"Underlying business and consumer confidence remain extremely fragile while the health crisis persists, along with huge uncertainties for the UK economic outlook over the next year. That is clearly hitting fleet demand, in particular, with small and medium businesses especially wary of making investments in the current climate."
New-vehicle exports from South Africa in September, at 28 704 units, declined by 20.9% compared with the same month last year.
Exports are down 37.5% for the first nine months of 2020.