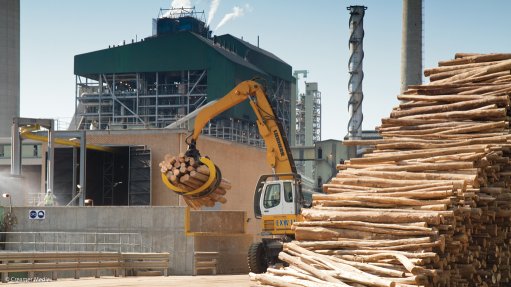 Sappi's Symbio bio-composite cellulose fibre, derived from responsibly managed, renewable forests, has been chosen as feedstock for the development of lightweight bio-composite materials for the Life Biobcompo project.
This project aims to reduce vehicle carbon dioxide emissions by 8% through the replacement of conventional mineral fillers with bio-based fibres; to promote the use of more sustainable resources; and to demonstrate these technologies at an industrial scale.
The project partners are the SAPA Group, Fiat Chrysler Automobiles (FCA) Italy, Centro Ricerche Fiat (CRF) and the Sòphia High Tech Group.
The bio-composite materials are required to have good thermo-mechanical properties, a high aesthetic value and good dimensional stability.
The experience acquired by SAPA on the development of low-density bio-composites for automotive applications, in a previous research and development project, and the cooperation with Sappi have been fundamental in the achievement of the above requirements, says the JSE-listed Sappi in a statement.
Sappi is a dissolving wood pulp and paper-based solutions provider. It is headquartered in Johannesburg and has more than 12 000 employees, manufacturing facilities on three continents and customers in more than 150 countries.
Sappi says it is driving the development of new uses for its renewable resource (woodfibre), as well as for the biomass and other residues from its production processes.
One such area is in the field of biomaterials (cellulose composites, nanocellulose and lignins), biochemicals, including hemi-cellulose sugars, and bio-energy forest product materials, which Sappi believes will play a key role in its future range of products, both as commercial products and for applications within the group.
The European Life Biobcompo project, in turn, brings together the experience of SAPA and FCA in reducing the impact of motor vehicles on the environment.
By developing lightweight bio-composite materials to replace traditional materials in automotive components, the project aims to positively impact the weight of vehicle components, thus reducing the total weight of the car, which should decrease its total carbon footprint.
"Innovation is at the heart of Sappi's strategy," says Sappi CEO Steve Binnie.
"No growth is possible without innovation. Innovation is not an end in itself, but rather it must provide a sustainable, competitive advantage that will make a significant difference.
"Sappi has invested heavily to secure our place in the future industry's panorama, and we are well positioned to take advantages of the future growth opportunities within sustainable innovation solutions.
"Biomaterials and biochemicals are integral to Sappi's strategy of extracting maximum value from wood fibre, our natural and renewable resource. We have taken a significant step towards generating meaningful revenue from this new business segment," notes Binnie.
"I believe that using new materials – lighter, coming from renewable sources and making use of eco-design – should represent the development model we must pursue in the coming years," adds CRF MD and GM Roberto Fedeli.